18 Feb

Sala Jeter Allen Exhibit at AU Health Systems and AU Health Call for Artists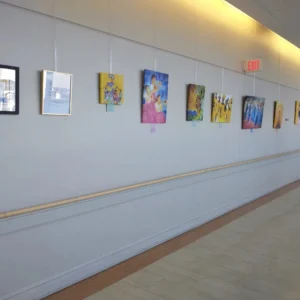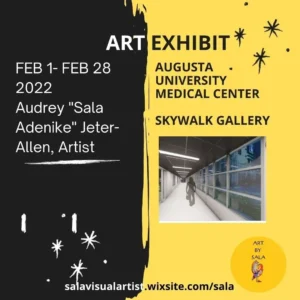 Audrey "Sala Adenike" Jeter Allen
Sala is an alumna of both Vassar College in Poughkeepsie, N.Y., and Empire State College, State University of New York where she earned a Bachelor of Arts in Performing and Visual Arts. Even though she originally hails from Brooklyn, N.Y., Sala's work has continued to make its mark on the Augusta Community.
Read More: https://news.augustahealth.org/2022/01/25/healing-arts-artist-spotlight-audrey-sala-adenike-jeter-allen/
Call for Artists from AU:
Bring hope and inspiration….AU Health System is currently seeking local visual artists to display work in the AU Medical Center Healing Arts Gallery in 2022. Please contact our office at [email protected] or 706 721 3596.