NEW: FY21 City Arts Grant Applications available online May 1 – July 10, 2020. Details below.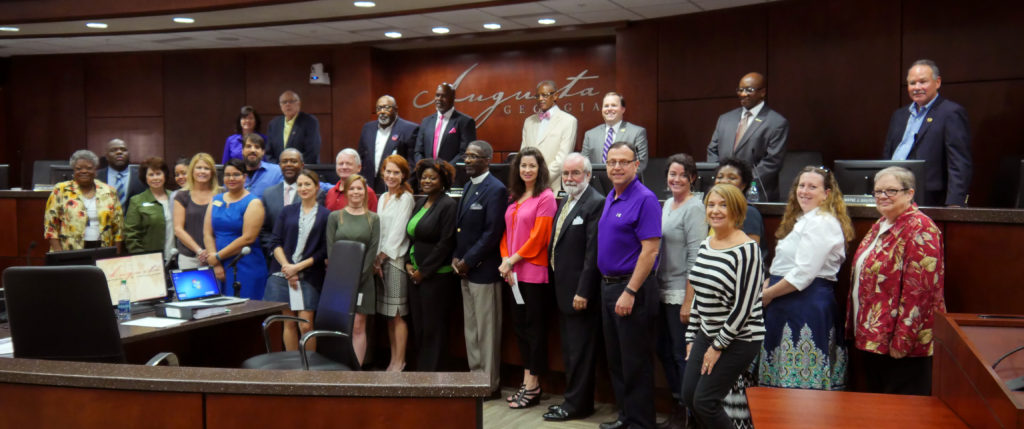 Each year the City of Augusta allocates funding to the Greater Augusta Arts Council to regrant to nonprofit, arts-based organizations. By doing so, Augusta's city leaders recognize the importance of the arts and the need to sustain and financially support a wide variety of artistic disciplines and expressions.
Funding through the annual Arts Granting Program enables arts organizations to:
Provide programming and educational opportunities throughout Augusta-Richmond County
Promote Metro Augusta as a cultural destination
Build the capacity and stability of Augusta's Arts and cultural organizations and legacy
Enhance the economic development of the city
Share arts programs and activities with under-served audiences
---
FY21 City Arts Grant applications will open May 1, 2020
The FY21 City Arts Grant Applications will open on May 1, 2020. The deadline will be July 10, 2020 at 5:00 pm. Send all materials to grants@augustaarts.com. Information for both new and returning applicants, including final report forms for previous grant funds, are linked below:
FY21 City Arts Grant – General Operating APPLICATION
FY21 City Arts Grant – Project APPLICATION
For returning applicants who were awardees in FY20, you must complete and return the Final Report materials:
FY20 City Arts Grant – General Operating FINAL REPORT
---
Application Review Panel & Grading Rubric
Grant applications are adjudicated in a public process that is free from conflicts of interest and assures fairness and professionalism. The review panel is made up of arts professionals, community leaders, business experts and artists. Are you interested in joining the City Art Grant review panel? Email your resume to GRANTS@augustaarts.com.
Applicants can view the grading rubrics used by the panel members rating their applications. Click the links below to view-
FY21 scoring sheet – general operating – City Arts Grants
FY21 scoring sheet – project – City Arts Grants
ORGANIZATIONS AWARDED FUNDS FOR FY20
Last year, 14 organizations were awarded grants from the City Art Grant program. They are listed below, alphabetically. Click on their name to be taken to each organization's website to learn more.
Gertrude Herbert Institute of Art
Jessye Norman School of the Arts
---