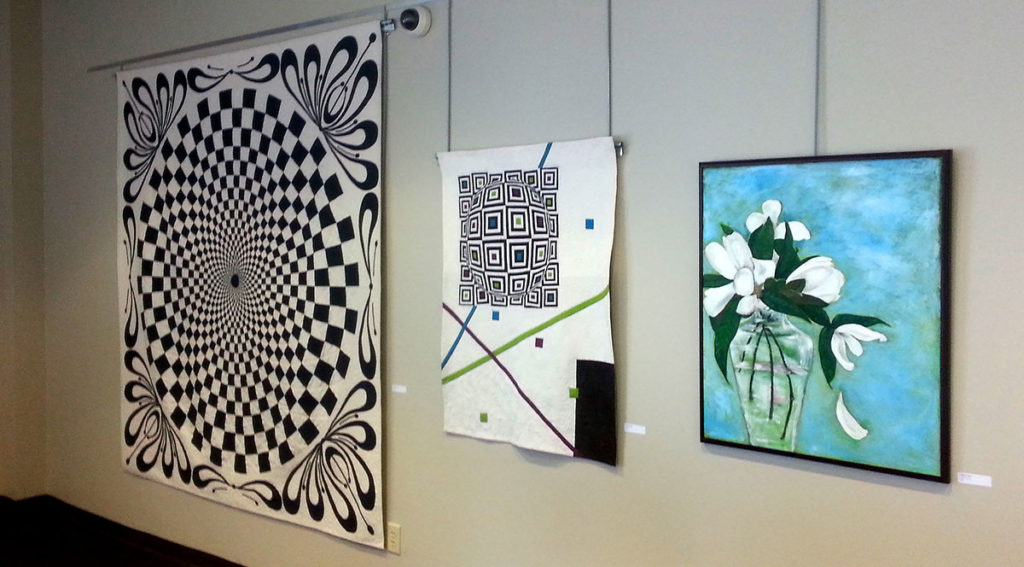 Exhibit Your Work with The Greater Augusta Arts Council
Are you interested in showing your work with the Greater Augusta Arts Council? There are currently two gallery showing opportunities available, which are open to all visual 2D artists in the CSRA. Both opportunities are free to apply, and have their own set of requirements.
The Municipal Building Gallery hosts a juried show every three months. It is located in the lobby of the Augusta Richmond County Municipal Building at 535 Telfair St. These shows are juried by a local artist.
The Chamber of Commerce Gallery hosts a single-artist show every two months, and the artists are selected by a committee.
Sign up below to receive announcements about the upcoming opportunities at the Municipal Building and Chamber of Commerce
---
Community Gallery of Augusta
The Community Gallery of Augusta is a project of the Greater Augusta Arts Council. The project seeks to provide opportunities for artists to show their work, a platform for discussion, a place for the community to come together and experience the power of art, and provide mentorship to emerging talent in creative fields. Exhibits for the Community Gallery of Augusta are currently on hiatus while a permanent, suitable home is found for the gallery. Sign up to receive announcements about opportunities through the Greater Augusta Arts Council and Community Gallery of Augusta by filling out the form below.
---
Augusta Arts Businesses
Are you looking to get involved with Augusta Arts Businesses, whether a gallery, performance venue, or other organization? Check out our lists of Augusta Arts Businesses and Member Organizations to get started!