Below you will find a listing of the previous exhibitions hosted by the Greater Augusta Arts Council. The Arts Council programs two gallery spaces – one in the Augusta Metro Chamber of Commerce, the other in the Augusta Richmond County Municipal Building. Are you an artist interested in exhibiting with the Arts Council? Learn more at this link.
City Gallery – Art at the Augusta Richmond County Municipal Building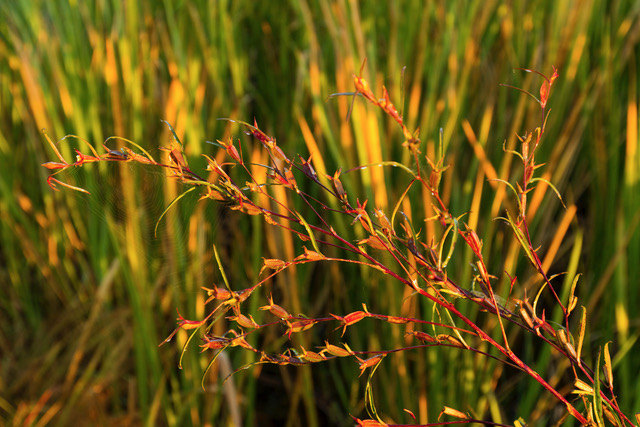 Current Show: "Augusta Photo Festival, Celebrating 10 Years of Success"
Dates: October 6-November 30
Location: Municipal Building, 535 Telfair St., Augusta, GA
The Augusta Photography Festival, the region's biennial celebration of the art, craft, and joy of photography, celebrates its first 10 years with internationally recognized speakers, an array of classes, workshops and gallery shows throughout the CSRA October 19 through 28, 2018
Founded in 2008, Augusta Photography Festival, Inc. is non-profit grassroots organization that provides learning opportunities and inspiration for photographers of all skill levels and promotes the appreciation of photography to the general public. The festival and its competition are presented every other year.
"Celebrating 10 Years of Success" is collection of images created by Augusta Photo Festival's volunteer faculty and committee members, competition winners and workshop participants over the past ten years.
Learn more about the Augusta Photo Festival at AugustaPhotoFestival.org
Artwork by Augusta City Employees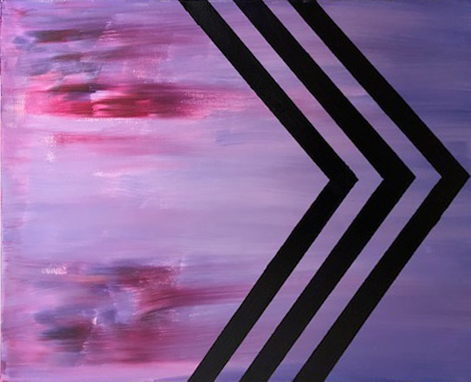 Location: City Gallery in the Municipal Building
Dates: June- September 2018
Artists featured in the exhibition include: Aleigha Brigham, Project Manager with the Tax Commissioners Office, Thurnell EL, Records Retention Specialist with Planning and Development, Angela Rice, a Paralegal with the Augusta Fire Department, Lea Rigdon, Administrative Assistant with the Augusta Fire Department, and Sandra Walther, Financial Analyst with the Finance Department.
"Fusion: A Celebration of Modalities"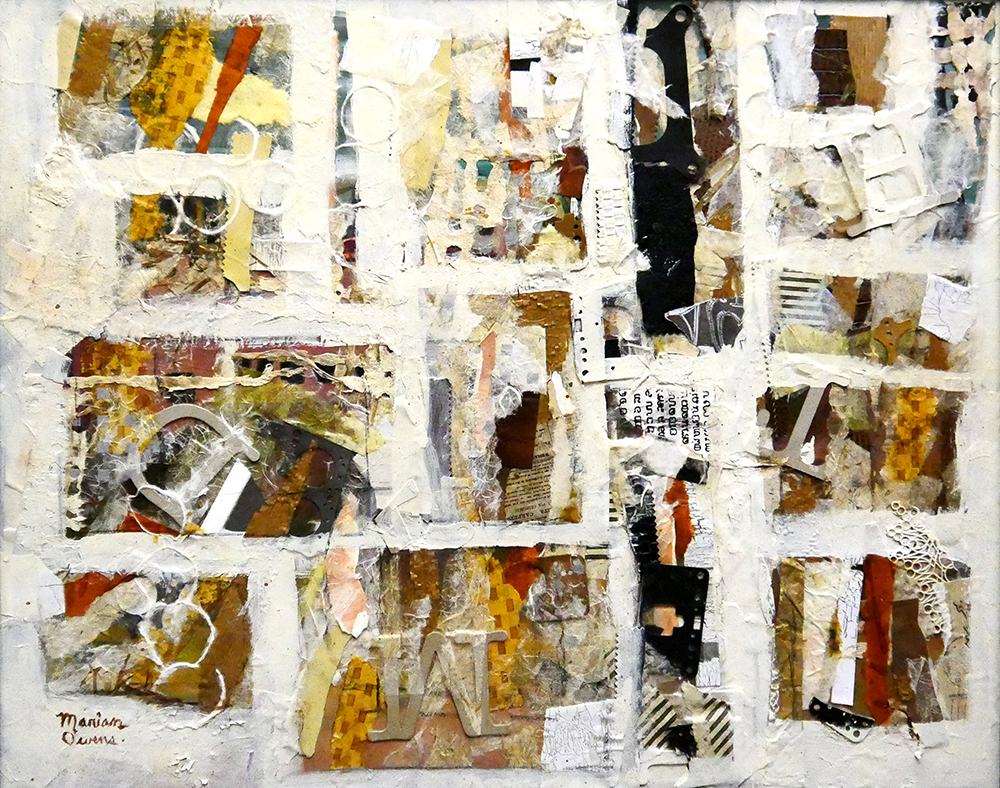 Location: City Gallery in the Municipal Building
Dates: April 2018-June 30 2018
"This Exhibit highlights various approaches to creating art. Each artist featured in this collection uses a different technique to articulate their creative ideas, and each body of works represents a multitude of art modalities — from paintings, collages, photography, to paper cutting and sculpting."
Featured Artists: Colleen Beyer, Ginny Bojanowski, Dawn Cardona, Marian Owens, Bonita Martin, Rabia Rana, and Ryan Rood.
Butler High School AP Art Students, January 15-March 30, Municipal Building Gallery, 535 Telfair St.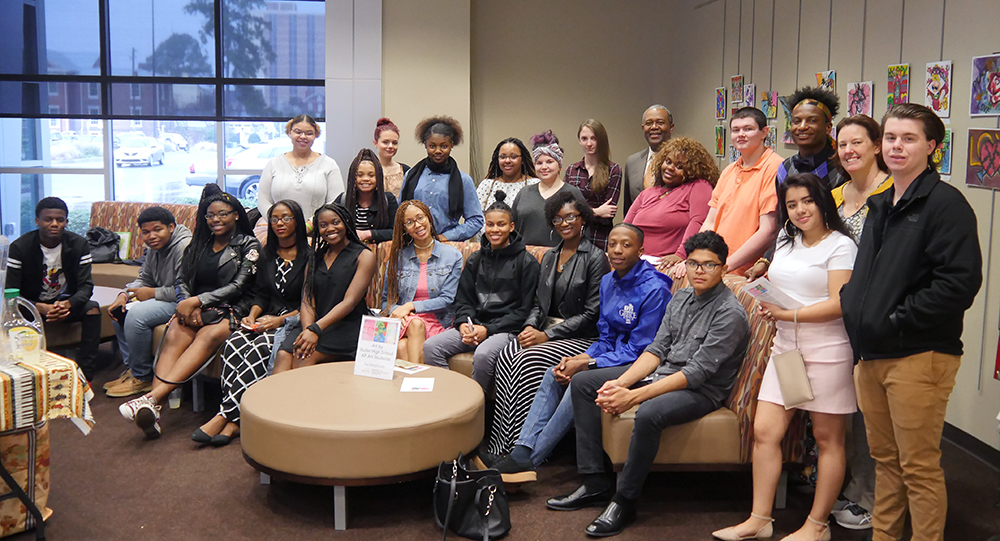 Artwork created by students in the AP Art Program at Butler High School, taught by Ms. Tiffany Weser Chrisman, was featured in the Municipal Building Gallery January-March 2018.
Featured artists include: Anastasia Shipman, Ariana Readeau, Aubre Bennett, Brenden Scritchfield, Caleb Anthony, Cassie Nickerson, Chris Ali, Destiny Musgrove, Diamond Culver, Franklin Lopez, Geary Azbell, Haley Alford, Ijada Garcia, Jasmin Bautista, Johnnita Hood, Karla Valdez, Kelsey Turner, Lemia Green, Mihkel Parkmon, Seven Johnson, Shikia Dunn, Timothy Wooten, Timya Barton
Artwork by Lillie Morris
Location: Chamber of Commerce Gallery
Dates: November 2017 – March 2018
2017 Winter Art Sale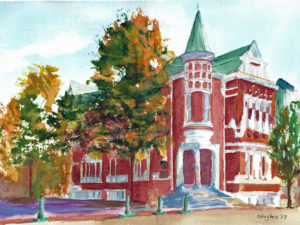 Location: Municipal Building Gallery
Dates: December 1, 2017-January 12-2018
17 local artists contributed to this fantastic show in a large variety of mediums, check out the work in the gallery below!  Collectors who purchased work could take art home with them the same day, making it just the right timing for holiday gift-buying! Save the Date for December 1, 2018 for the third annual Winter Art Sale.
Local Artists featured at the Winter Art Sale at the Municipal Building Gallery: Abstract Alexandra, Betsy Brown, Ronda Bryce, Dawn Cardona, Si-Long Chen, Stephanie M. Dunatov, Alisha Gaillard, Nico Gozal, Amy Graham, Colette Hughes, Jennifer Jones, Rachel Miller, 82 Paints, C Prater, Christina Rice, Lea Rigdon
Legacy of Lucy Craft Laney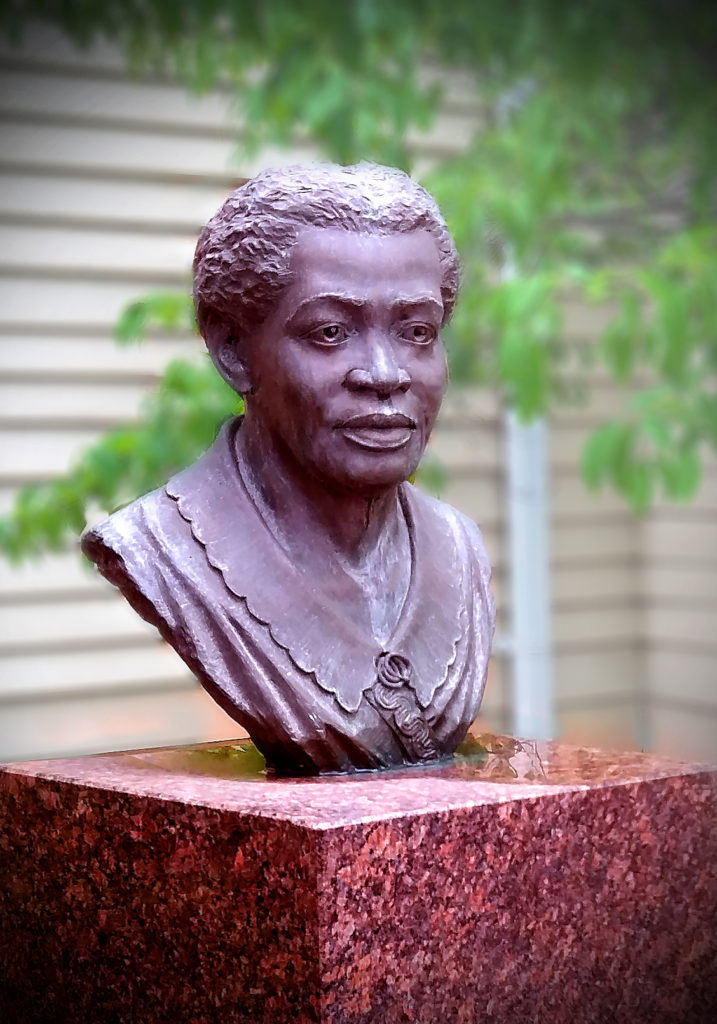 Location: Municipal Building Gallery
Dates: August-November 2017, Monday-Friday 8:30-5pm
The Greater Augusta Arts Council, in Partnership with the Lucy Craft Laney Museum of Black History announces a call for artists for the next Municipal Building Gallery Exhibition to be held September – November 2017. The Exhibition is titled "The Legacy of Lucy Craft Laney, the Mother of the Children of the People." Wyatt Johnson, former President of Howard University first honored Ms. Laney with that title.
HAM at the Chamber of Commerce Gallery, July-November 2017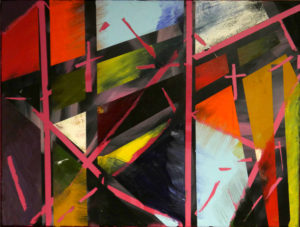 Location: Chamber of Commerce Offices, 1 10th St., Downtown Augusta
Dates: August – October 2017
"Stephanie Willingham is known by her artist name 'HAM.' She wants her artwork to encourage others and to build them up. She wants to help others feel inspired and enlightened, empowered and at peace. Ham hopes that her work helps others to step 'out of the box' and to be 'self-accepted.'"
Spring Exhibition 2017, March-May 2017
Municipal Building Gallery
Featured Artists included:Andrea Anderegg, Bill Daniel, Stephanie Gerace, Nico Gozal, Colette Hughes, Ondaree Kelley-Tucker, Bonita Martin, Lillie Morris, D.S. Owens, Darrien West, and Kiauna Yvette