Fun Things to Do in August 2020 – Week 1
Local Events
The Chronicles of èNv: A Fine Art Exhibition – Opening Reception | Aug 7 | 6 – 9 PM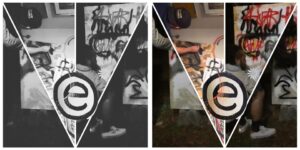 Please join 4P Studios and The Augusta Regional Collaboration Project at the 600 Broad Gallery during the month of August to celebrate these incredible works of art.
"Sneak" èNv debut art exhibition: colliding & embodying the Street Art Aesthetic. This exhibition will be up from Friday, August 1st to Friday, September 25th. 600 Broad's gallery hours are Monday – Friday, 12 PM to 4 PM. All other days and hours are by appointment by contacting 4P Studios, 706-267-6724.
Schrodinger's Cat presents: eXtreme Theatre Games (Socially Distanced Edition)
Friday, August 7 | 1st Show: 8 PM | 2nd Show: 10 PM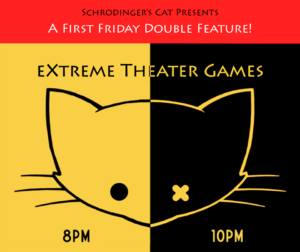 Schrodinger's Cat is the best source of laughs and fun you can find on a Friday night. The Cats will take to the stage and perform an assortment of eXtreme Theater Games for your viewing pleasure. The host will take your suggestion and put the Cats on the spot as they frantically attempt to make your suggestion into gold. Hilarity will ensue!
Ticketing is EXTREMELY limited to keep capacity down. Do not wait on these because there will be no extra seats opening up. If you are not eating/drinking, we would prefer you wear a mask; however, we have changed the layout of the theatre to best facilitate social distancing as well. The cast will be available for chatting OUTSIDE on the sidewalk, so if you're used to standing in front of the stage like a lost puppy, well…you're going to just stand there.
Tickets: Table for Two People – $25 | Table for Four People – $45
My Best Friend's Sewing Room presents Adult Beginning Sewing 101 –  Aug 11 | 10 AM – 12 PM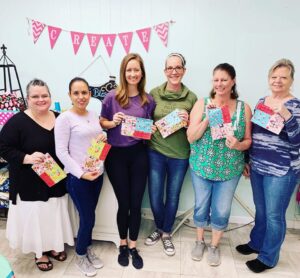 This class is for those adults who want to learn how to sew! Learn machine and sewing basics while constructing a fun project. The cost is just $38.00 and includes a sewing kit and machine use! Seating is limited. To register/pay, email mybfsewingroom@yahoo.com or call Jordan at (706) 993-8819. Receipt of payment reserves your seat in class. Start learning today!
Aiken Center for the Arts presents Watercolors Special Topics: Vegetables – Aug 11, 18, & 25 | 10 AM – 12 PM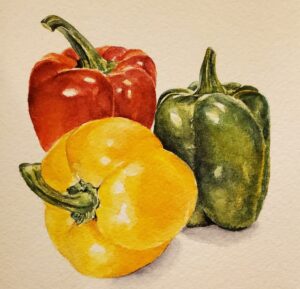 Join Nanette Langer for this continuing watercolor education class! Designed to continue watercolor education, each 3-week course is different and independent from each other. Create a trio of vegetable paintings! Beginning and intermediate level students. The cost is $70, supplies included.
About ACA: The Aiken Center for the Arts offers a multitude of outreach and awareness programs including opportunities for children and adults; juried shows and competitions, lectures and instruction, and a variety of concert events; music, dance, film, and other performing arts; as well as a Gallery Store where local artisans offer their original works for sale. Year-round exhibits feature artists from around the world, with an emphasis on local and regional talent of the South.
Non-Local Events
Kids Cooking Class with the Real Food Academy – Aug 7 | 5 – 6 PM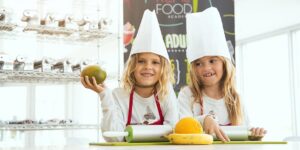 Gather your little ones and join Chef Maria from The Real Food Academy for a one hour virtual cooking class.
Join Chef Maria for a fun-filled cooking class for the whole family to enjoy. Chef Maria will guide us through two of her popular and kid friendly recipes during this one-hour class. Register now and we will send you the ingredient list one week before the event.
The Real Food Academy is the pre-eminent destination in Miami for personalized cooking classes, parties and camps. Known as the "go to" company in Miami when looking for culinary fun or classes, The Real Food Academy exceeds customers' expectations in every way. Whether it's a party or a class, each and every customer floats away from The Real Food Academy on CLOUD NINE.
FREE Shakespeare at Home: King Lear  –  Aug 9 | 7 – 10 PM EST (4 – 7 PM PDT)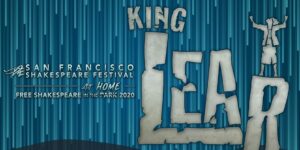 The San Francisco Shakespeare Festival is proud to present King Lear: virtual and live all summer long! Join us this summer on YouTube as we bring you LIVE virtual performances every weekend starting Saturday, July 18.
Did you know Shakespeare composed King Lear during the London plague of 1606? This production is our unique response to the current pandemic that may keep us from gathering in parks, but not from sharing art in the virtual realm.
What happens when the nation's aging leader divides the land among her children and renounces political responsibility without also renouncing personal power? Find out in King Lear.
SPARK! 15th Annual Visions and Voices Kickoff – Aug 9 | 8 PM | FREE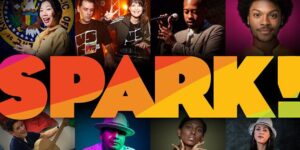 Join us as we kick off the 15th season of Visions and Voices with an inspirational evening of music, dance, spoken word, comedy, and more.
As the world shelters in place and struggles for justice, the arts are more important than ever. Join us as we kick off the 2020–21 academic year and 15th season of Visions and Voices with a dynamic and inspirational evening of music, dance, spoken word, comedy, and more. This special event will amplify the role of the arts as a means of connection, resilience, healing, and social change. Attendees will also be invited to join the artists "backstage" for an epic virtual dance party starring you.
Usually limited to University of South Carolina students only, we are excited to announce that because this year's kickoff will be presented online, we can open it up to everyone. Let's get together and celebrate the 15th season of Visions and Voices!
The New Republic Live: Summer Film Festival – MILTON GLASER | Aug 11 | 7 – 8 PM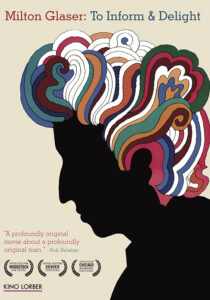 Stuck at home? Join us at the movies. Contributing editor Rumaan Alam will lead a virtual discussion with guests Alex Shepard, Jo Livingstone, and Kyle Chayka, discussing cinematic portraits of some truly compelling minds—Marion Stokes, Milton Glaser, Camille Claudel, and Christo—this August. Watch the films and enjoy the virtual talk backs every Tuesday at 7 p.m. in August.
Rumaan Alam and Alex Shephard, TNR staff writer, With Director Wendy Keys on Milton Glaser: To Inform & Delight – "We're thinking of Milton Glaser because of his death but also his remarkable life: an immigrant son of the Bronx who helped establish a visual language known and understood by millions. Mourning is one of the rites curtailed by the pandemic, and Wendy Keys's documentary affords us a chance to remember what Glaser accomplished."
About Milton Glaser: To Inform & Delight – For many, Milton Glaser is the personification of American graphic design. Best known for co-founding New York Magazine and creating the enduring I?NY campaign, the full breadth of Glaser's remarkable artistic output is revealed in this documentary portrait, Milton Glaser: To Inform & Delight. From newspapers and magazine designs, to interior spaces, logos and brand identities, to his celebrated prints, drawings, posters and paintings, the documentary offers audiences a much richer appreciation for one of the great modern renaissance men. Artfully directed by first-time filmmaker Wendy Keys, the film glances into everyday moments of Glaser's personal life and captures his immense warmth and humanity, as well as the boundless depth of his intelligence and creativity. Rent the movie online HERE for $8! The movie will NOT be streamed during the zoom meeting. The meeting is an opportunity to talk about the movie. 
Note: The talk back is a FREE ZOOM event. You will be notified before the event with the LINK TO CONNECT to the event.