Fun Things to Do in August 2020 – Week 2
Local Events
Visit Augusta's Newest Gallery: The 523 Gallery!
Location: 523 13th Street, Augusta, GA | Hours: Mon – Fri, 9 AM – 4 PM | All tours FREE to the public!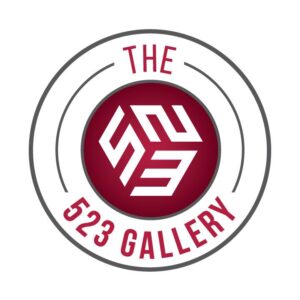 Just around the corner from Augusta's bustling downtown is The 523 Gallery. Dedicated to art and artists with disabilities, the Gallery hosts a collection of art works that are shared with visitors, interested groups and individuals young and old. Some are recovering from catastrophic illnesses or injuries and the Gallery provides inspiration and often hope.
The Gallery grew from a vision of showcasing the many talents and capabilities of persons with disabilities through an annual fund-raising event with Walton Rehabilitation Hospital and Walton Foundation. Today the collection of art is exhibited at the present freestanding 523 Gallery providing encouragement, inspiration and healing through works of art. Artists are invited one to two times a year to demonstrate both their talent and technique as well as to exhibit their beautiful art.
Head into the gallery for a visit. Enjoy the art, the larger than life mural and adjacent sculpture garden. Sit for awhile in the sculpture garden – have a picnic lunch at the sculpture garden picnic table. The gallery offers ample parking, but it's best to call for a group visit . Their number is (706) 823-8505), and be sure to visit them on Facebook at The 523 Gallery!
LIVEstream: Ed Fuqua Quartet – Aug 12 | 8 – 9 PM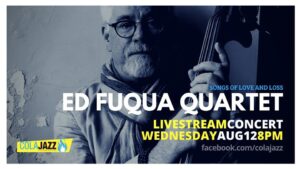 Ed Fuqua has created a very special program featuring Jonathan Lovett, Edwin Eddybeat Hamilton and Mark Rapp on an elegant and deep selection of jazz standards and arrangements exploring the subjects of love and loss.
This FREE performance will be hosted on Facebook Live by ColaJazz, whose mission is to support the jazz community in and around Columbia, SC through events, education, recordings, advocacy and providing a resource for all things jazz. ColaJazz promotes the values of friendship, community, passion and unity.
Aiken Music Fest | Featuring Hans Wenzel & the Eighty Sixers – Aug 15 | 6 – 10 PM
Location: Highfields Event Center | Tickets: $10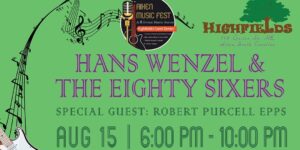 Aiken Music Fest is a 6 event music series on Saturday nights from 6-10pm, with a $10 per person entry fee, located at Highfields in Aiken, SC . Each event will feature a top local talent followed by a headliner band that is currently touring the South East. You can find refreshments from any of our local food and drinks vendors, along with doing a little shopping at our makers and creators market. If you come early. there will be kid activities available for families to enjoy!
Hans Wenzel & the Eighty Sixers will be playing at the Aiken Music Fest Series with Robert Purcell Epps opening on August 15! We will have music, beer, food, and crafts! We can't wait to see everyone there!
4P Studios presents: Adult Pottery on the Wheel Beg. & Int. (Mature Teens Welcome)
6 Week Course, Tuesdays | Dates: Aug 18, 25, Sept 1, 8 , 15 & 22 | 6 PM – 8 PM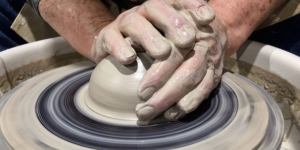 All skill levels are welcome! This class is perfect for the beginner clay student looking to learn all there is about throwing on the wheel – some hand building techniques will also be discussed. Those with more advanced skills will have their lessons tailored to their experience levels. Students will learn to throw on the wheel, hand building basics (handle pulling), and to combine the two.
Class Price: $325 | Includes 22 pounds of clay and use of studio tools, glazing, and all firing. Students are asked to bring a clean towel with them each week.
Kids Mini Art Camp at Art & Soul of Augusta –  Aug 19 – 21 | 11 AM – 2 PM Daily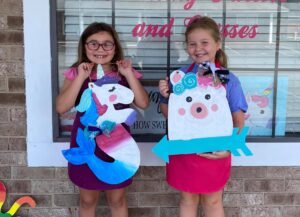 School district pushed back your start date? No worries, bring your child to us for a few hours of fun and creativity! Our mini camp will meet Wed-Fri from 11-2. The cost is $75 and includes all art supplies for two canvas paintings and one wooden project.
To register, email khwaters11@bellsouth.net or message us on Facebook. To comply with safe distancing guidelines we will be limiting enrollment but siblings and close friends will be able to sit at the same table. This camp is appropriate for ages 5 and up.
Discover the Morris Museum of Art at Home!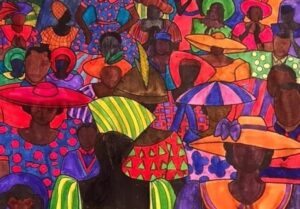 We're bringing you projects, coloring sheets, news, and LOADS of art-tastic fun, all inspired by works & exhibitions at the Morris Museum of Art! Create at home and share your art with us! Ideal for academic and recreational time!
Be sure to visit our social media channels and our website regularly for updated art and project postings.
Non-Local Events
Books with Bernadette- Short Chapter Books (Ages 4-8) – Aug 12, 19 & 26 | 11:30 AM
FREE Zoom Sessions on Wednesdays at 11:30 am for 35-45 minutes.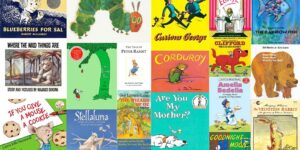 Bernadette, a 7th grader at JHS 278 Marine Park, Brooklyn, will read short chapter books to any kid who will listen. She is interested in learning class members' favorites and will add those to the repertoire as we go! For kids 4-8. Right now she is reading short chapter books from the Magic Tree House series by Mary Pope Osborne.
Upcoming Book Schedule:
Aug 12: Night of the Ninjas (book 5)
Aug 19: Afternoon on the Amazon (book 6)
Aug 26: Sunset of the Sabertooth (book 7)
Create Believable Characters: A Novelist and a Former Actress Show You How – Aug 12, 3 PM
FREE YouTube Live Event!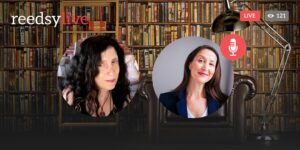 Novelists Caroline Leavitt and Gina Sorell (also a former actress) offer a fresh perspective on making your characters come alive.
From character comes plot — never the other way around. In this webinar about writing characters, we're providing two distinct perspectives: novelist Caroline Leavitt will first show you: Why a character needs to have a conflict in order to drive your plot; how to give your character moral stakes; and tricks and exercises to build your characters.
In the second half, acclaimed novelist Gina Sorell (also a former actress of film, TV, and stage) will take the spotlight. She'll reveal techniques used by actors to breathe life into characters for screen and stage — and how you can use them to understand: How your characters relate to the world and to others; what they might do next; why every character can be fully realized people, instead of clichés.
Both writers present exciting new ways to not just look at who your character is, but who they could become, and what they could do. The YouTube Live link is HERE!
Art Market 101 – School For New Collectors – Aug 13 | 2:30 – 4 PM
FREE Zoom Event!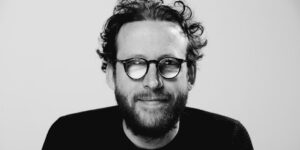 Are you interested in buying and collecting real contemporary art, but do not know where to start? This free online event is for you!
Johann König, the leading art dealer with galleries in Berlin, London and Tokyo, shares his insights on all things art collecting and art investing. In a real Ask-Me-Anything-format he gives beginners in the art market orientation and a real jump start.
Learn how to evaluate, buy and sell contemporary art in an exclusive Zoom-call with Johann König. Watch the promo video online HERE!
Blue Beacon Series: Hidden Pacific (FILM) – Aug 13 | 7:30 PM
FREE Exclusive Film Screening and Director Q&A!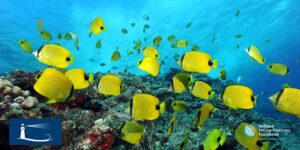 Screen the film Hidden Pacific and witness the wonders of marine life, then join us for a live Q&A with fillmmaker Ian Shive!
The deep blue waters of the Pacific Ocean are teeming with life. Islands that barely rise above the ocean's surface are home to massive seabird rookeries, and underneath the waves, vibrant coral reefs that give life to species found nowhere else on Earth. These wild and wondrous protected waters encompass the healthiest coral reefs in U.S. waters as well as some of the most pristine atolls on Earth. They also help safeguard a rich cultural history that spans millennia—from Polynesian sacred sites to World War II battlegrounds.
Explore these wondrous places through an advance screening of Hidden Pacific, a pioneering film profiling the Pacific Ocean's protected and remote marine national monuments and national wildlife refuge islands. Then, join the National Marine Sanctuary Foundation for a live Q&A event on August 13th at 7:30pm ET with filmmaker Ian Shive to discuss his film, the beauty and biodiversity of Pacific marine sanctuaries and monuments, and the need to protect them for our shared future.
Hidden Pacific will not be released in theaters until 2021, but attendees of this event will have one-day access to advance screening. See the trailer HERE!
Comedy Crossing: The Animal Crossing Standup Comedy Show – Aug 14 | 7 – 8:30 PM
FREE Online Comedy Show!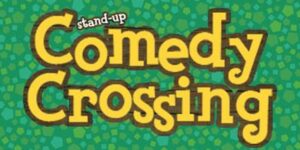 It's the world's first-ever Animal Crossing standup comedy show. And yes, ANYONE can watch this show online (in the world's CUTEST ZOOM MEETING) even if you do NOT play Animal Crossing.
#ComedyCrossing is a free online standup comedy show held inside Animal Crossing, the world's cutest and most gentle video game.
Free and streaming online with RSVP! RSVPs will receive the link for the show on the day of the show. Accepting donations to tip our comedians via VENMO and to benefit organizations supporting the movement for Black Lives. Hosted by Jenny Yang (E!s Busy Tonight, Fox's Last Man Standing)