Fun Things to Do in July 2020 – Week 1
Local Events
Cabin Fever Drive-in Laser Show – July 16-18 | 3 shows per night | 9 PM – 12:30 AM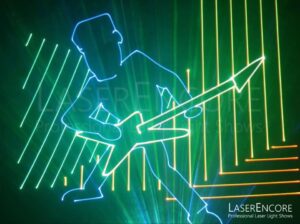 Cabin Fever Drive-in Laser Show! Coming July 16th, 17th and 18th 2020 to the Columbia County Fairgrounds! Avoid the crowds, keep the family safe! Pile up into the safety of your own vehicle and come out for the fantastic Drive-in Cabin Fever Laser Show! 3 action packed mind blowing shows per night! The family friendly Laser Shows include the latest Top 40 Musical hits, Mind Blowing lasers and fantastic Graphic Effects! A great safe romantic evening, or family friendly event for all ages!
Tickets are only $25 per car load!
Please Note: Tickets MUST be purchased online in advance!
Visit the Event Page HERE for more info and the ticket link!
Not in Our Town: Light into Darkness (Film) – Virtual Screening on July 16, 7 – 9 PM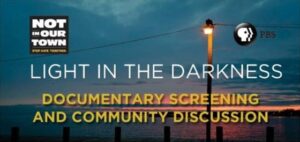 Not In Our Town: Light In The Darkness follows a community in crisis after the fatal attack of a local immigrant resident. Stunned by the violence, diverse community stakeholders openly confront the crime and the divisive atmosphere and commit to ongoing actions to prevent future hate crimes and intolerance.
Join us for a discussion of the current situation and how we might address these issues. The CSRA Coalition for Immigrant Rights will provide information on the Welcoming America Movement and upcoming Welcoming Week activities.
About the Series:
The League of Women Voters of the CSRA in partnership with the Unitarian Universalist Church of Augusta Social Justice Committee, the CSRA Coalition for Immigrant Rights and ACLU People Power Augusta, GA is bringing a series of thought-provoking social justice-themed films to the CSRA in 2020. Each 3-month block will focus on one topic – breaking down the complex issues for easier discussion.
This movie series is designed to focus on important social issues being faced today. The aim of the series is to facilitate dialogue to enhance informed communication, personal responsibility, and social responsibility. Each film screening incorporates a discussion with invited community organizers and/or experts. All events in the series are free admission and open to the public.
Register through the ticket link on the Event Page HERE and watch the film with us!
Succulent Saturday – July 18, 10:30 AM – 1:30 PM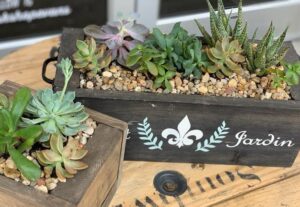 Summer is in the air! Join us at AR Workshop for a Specialty Succulent Box Workshop! In this workshop, we will help you create an 8", 16", or 32" Centerpiece Box OR one of our NEW Planter Boxes, and then we will teach you how to fill it and care for a selection of beautiful succulents! The registration fee includes all materials to create a custom DIY Centerpiece Box or Planter Box, and the planting materials to create a one-of-a-kind custom planter! If you would like to add handles to your project, they can be purchased separately at the workshop. Spots are limited!
Cost: $70 – $90 | To Register, click the ticket link on the Event Page HERE!
Non Local Events
Conversation Pieces at the High Museum of Art Atlanta – Every Tuesday, 12 PM – 12:30 PM
(Zoom Meetings)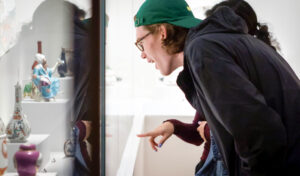 Join professional museum educators each week in looking closely at artworks in the Museum's collection: one work, thirty minutes, deep conversations and discoveries. All curious and eager learners are welcome! Cost: FREE!
Pre-registration is required and space is limited. We limit attendance for Conversation Pieces as this program involves discussion and participation that is better suited for a smaller group.
– Upcoming Dates –
July 14: Dawoud Bey, Four Children at Lenox Avenue, from the Harlem U.S.A. series, 1977, printed 2019, with Kayla Gaskin, Mellon Undergraduate Curatorial Fellow in the Department of Photography
July 21: Mende Artist, Sierra Leone, Mask, Late 19th c., early 20th c., with Kate McLeod, Head of School and Teacher Services
July 28: Andrew Wyeth, Study for The Quaker, 1975, with Julia Forbes, Shannon Landing Amos Head of Museum Interpretation
Visit the Event Page HERE to register!
Museum of Design Atlanta – Online Week-Long Scratch Studio: Olympics 2020
Ages 8-14 | July 20 – 24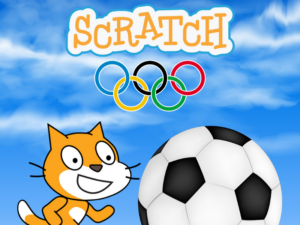 The 2020 Summer Olympics have been postponed, so we're putting on our Olympiad! Join MODA for a 5-day game Scratch Studio in which young designers will design, build, and code online sports games using the free program Scratch. Over the course of 5 days, participants will learn how to create different kinds of games. They'll also share their work and play each other's games!
This week-long studio is FREE! | Register Online HERE!
Double Take: One Mastodon, Two Viewpoints – July 15, 1 PM – 2 PM
Presented by the Smithsonian American Art Museum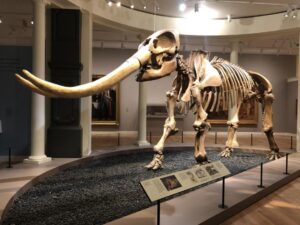 Why is there a mastodon in an art museum? Join two Smithsonian experts for a lively online discussion bringing art and science together. Smithsonian American Art Museum Senior Curator Eleanor Jones Harvey and Kirk Johnson, Sant Director of the Smithsonian's National Museum of Natural History, uncover the unexpected connections between American art and the mastodon skeleton featured in the exhibition Alexander von Humboldt and the United States: Art, Nature, and Culture.
This event is FREE! | Register Online HERE!