Fun Things to Do in November 2020 – Week 1
Local Events
Christmas Creative with Artsy Me – Nov 7 | 10:30 AM – 12 PM | $10 – $15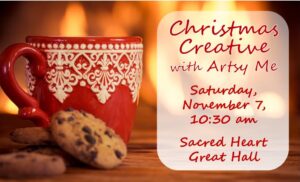 Create lasting memories and Christmas gifts with your friends, children or grandchildren! Guests may choose to paint a pottery Christmas ornament ($10 each) or mug ($15 each). Painted pieces will be fired and ready for pick up at Sacred Heart by November 13. Cocoa and cookies will be served. Masks and social distancing will be required.
Reserve your spot by calling 706-826-4700!
*NEW* Basics to Hand Lettering – AR Workshop Evans – Nov 10 | 6:30 – 9 PM | $60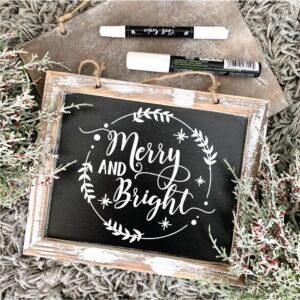 Have you always been envious of beautifully hand lettered signs, envelopes and gift tags? If you've ever wanted to learn the basics of (and secrets to) gorgeous hand lettering, this is the workshop for you! Two of our talented staff will teach you how you can use everyday materials to create your own beautifully hand-lettered chalkboard to take home!
In this workshop, we'll teach you the tips, tricks, and secrets you want to know! You'll learn three (3) fonts, embellishments, composition, and how to get the perfect look every time. PLUS you'll take home a basics to hand lettering kit that includes markers, graph paper, chalk markers, and more. The registration fee is $59.50 per person.
Major Rager – Nov 12 &13 | The North Augusta Riverside Amphitheater | $150 – $240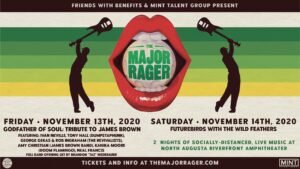 The Major Rager is BACK with an ace lineup for 2020, featuring two nights of socially-distanced live music!
Don't miss the 7th Annual Major Rager on Friday, November 13th, 2020 and Saturday November 14th, 2020 at The North Augusta Riverside Amphitheater! Get your tickets while they last! Only 70 (6 person) tables are available each night.
Friday, November 13th, 2020 – Godfather of Soul – A Tribute to James Brown
Featuring: Ivan Neville & Tony Hall (Dumpstaphunk), Brandon "Taz" Niederauer,
Kanika Moore (Doom Flamingo), Amy Christian & Tony Cook (James Brown Band),
Neal Francis, George Gekas & Rob Ingraham (Revivalists) with Brandon "Taz" Niederauer full band opening set
Saturday, November 14th, 2020 – Futurebirds with The Wild Feathers
Check out our new Super VIP ticket- "The Mint House" Champions Club at the New Upstairs at Southbound Riverside. This will be an all inclusive event with very limited tickets available featuring tournament viewing, private shows, premium balcony views to Major Rager as well as after-party access.
3rd Annual Satire & Friends: An exhibition of graffiti art | 600 Broad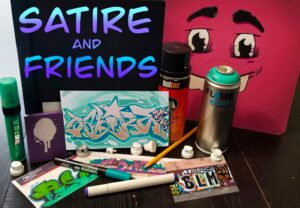 Exhibition Dates: November 2nd – 20th, 2020
Gallery Hours: Monday-Friday, 12pm-4pm
By appointment all other hours by contacting 4P Studios
*Please note the gallery will be closed November 21st – November 29th
Free, public reception:
FIRST FRIDAY, November 6th, 7-9pm
600 Broad Gallery | Downtown, Augusta, GA
Please join 4P Studios & The Augusta Regional Collaboration at the 600 Broad Gallery during the month of November as we celebrate the creative and curious works of several local "graffiti" artists!
This is 4P Studios and Satire's third showcasing of area local graffiti artists works of art in a gallery setting. Among paintings and drawings you will find works inspired by graffiti culture.
Grady Abrams 1939 – 2018, A Retrospective Exhibition | Municipal Building, Downtown Augusta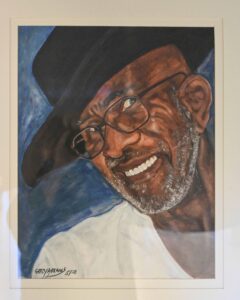 Exhibition Dates: September 21 – November 20, 2020
Gallery Hours: Monday-Friday, 8am-5pm
The Greater Augusta Arts Council is proud to announce the Grady Abrams Retrospective exhibition, coordinated with the May 1970 Augusta Riot Observance Committee and the City of Augusta. This exhibition is available for viewing Monday through Friday from 9am to 5pm at the Municipal Building in Downtown Augusta through November 20, 2020.
Grady Abrams is one of the pivotal figures in the story of the 1970 uprising in Augusta. An Augusta native, Mr. Abrams' legacy is firmly tied to two things: his love of painting and community activism. The latter found him in the middle of a turning point in Augusta's history: The uprising of May 11 – 12th, 1970, most remembered as the 1970 Augusta Riot.
Mr. Abrams was one of a few African American city councilmen at the time of the riot. He formed a grassroots, civil rights watchdog group dubbed "The Committee of Ten" by the local media. Led by Mr. Abrams, Leon Larue and other activists, the Committee of Ten initiated social action measures to include voter registration drives and community rallies that called attention to the problems plaguing many of the African American communities in Augusta.
Each piece is available for sale and can be purchased online at https://augustaarts.com/art-in-augusta/city-gallery/. The paintings can also be purchased by calling the Greater Augusta Arts Council and arranging payment.
This exhibit will be in place until November 20, 2020. At that time the majority of the paintings and pieces will be taken down and given to their respective buyers. If visitors to the area wish to purchase a painting before the end of the show, the Arts Council can make special arrangements to have pieces sold on site.
The Greater Augusta Arts Council would like to thank Mr. Abrams's family for allowing this showcase to take place. The exhibit is a powerful look into social change and activism both in Augusta and throughout the nation.
Non-Local Events
Converse with a Conservator | William H. Johnson's Fighters for Freedom – Nov 5 | 5:30 – 6:15 PM | FREE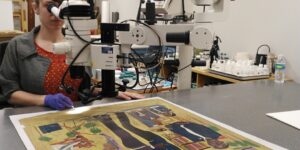 Hosted by Smithsonian American Art Museum and Renwick Gallery
The art doctor is in! The new monthly series, Converse with a Conservator, invites you to chat with SAAM's conservators online.
See how art conservators preserve and protect the paintings in the Smithsonian American Art Museum's collection from the effects of time. Join Keara Teeter, a 2019–2020 Samuel H. Kress Fellow in Paintings Conservation, as she explains her conservation treatment of William H. Johnson's iconic Fighters for Freedom paintings. Created 75 years ago, this series celebrates prominent Black Americans who fought for civil rights.
Free | Registration required; space is limited. A Zoom link will be sent to registered participants 24–48 hours in advance of the program.
Louvre Museum Live Interactive Virtual Tour – Nov 7 | 11 AM – 12 PM | $15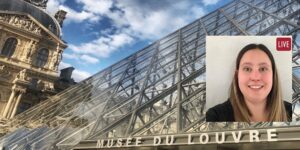 What is a Virtual Guided Tour? It is not virtual reality. It is a licensed guide led webinar packed with photos, videos, polls and a fully interactive chat function which makes this anything but a lecture video. There is also a live Q&A at the end satisfying all your questions about the Louvre and Paris. Whether you've never been abroad or spent every summer in France, enjoy this exciting, interactive experience from the comfort of your home.
This 60 minute online virtual tour of the Louvre includes:
-Licensed Expert in Louvre Art and History
-Tour the Louvre on this virtual experience
-Ask any questions you want in live Q&A
Tour of art includes: The Mona Lisa, The Winged Victory of Samothrace, Liberty Leading the People, and more!
2020 Booker Prize Shortlist Readings – Nov 11 | 2 PM | $7 – $13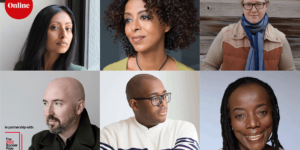 Hosted by The Guardian Live
Join us for a special livestreamed event with the shortlisted authors for the 2020 Booker Prize. Now in its 52nd year, The Booker Prize is one of the most prestigious literary awards for fiction in the English language.
This year's six shortlisted authors are Diane Cook for The New Wilderness; Tsitsi Dangarembga for This Mournable Body; Avni Doshi for Burnt Sugar; Maaza Mengiste for The Shadow King; Douglas Stuart for Shuggie Bain and Brandon Taylor for Real Life.
In the week leading up to the announcement of this year's winner, join us for an evening of readings and conversation with the shortlisted authors, hosted by writer and critic Alex Clark. You will also have the chance to ask your own questions.
The winner of the 2020 Booker prize for fiction is announced on 19 November. They will be selected by the panel of five judges: Margaret Busby (chair), Lee Child, Sameer Rahim, Lemn Sissay and Emily Wilson.
Beethoven on the Beach by Orchestra Miami – Nov 13 | 7 – 10 PM | FREE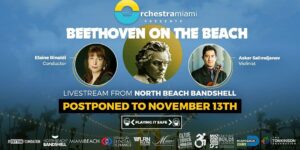 Hosted by Orchestra Miami
Beethoven is Back! Orchestra Miami presents Beethoven on the Beach, LIVE-STREAMED from the North Beach Bandshell, Nov. 13th at 7pm!
Beethoven is Back! Orchestra Miami presents Beethoven on the Beach, LIVE-STREAMED from the North Beach Bandshell, Nov. 13th at 7pm! Our musicians will be 'Playing it Safe' with extra health and safety precautions. This year's SPECIAL edition of Beethoven on the Beach, "Pastorale," features Beethoven's atmospheric and beautiful Symphony N. 6 in F Major, Op. 68. Also on the program is up-and-coming Uzbeki violinist, Askar Salimdjanov, performing Tchaikovsky's iconic Violin Concerto in D Major, Op. 55. The 38 musicians of Orchestra Miami will be led by Artistic Director Elaine Rinaldi.
This is a free concert, with donations gratefully accepted! For information about how to view the concert or make a donation, visit orchestramiami.org or call (305) 274-2103.
Create your own Hot Cocoa Bombs! – Nov 14 | 1 – 3 PM | $45 – $70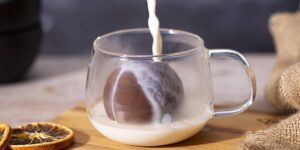 Hot Cocoa Bombs are unique and a fun way to enjoy a delicious chocolate drink. Let Yelibelly teach you how to make your own at home!
We've been tagged a couple dozen times in the "hot coca bomb" video. Yes, we can make them…but we can also teach YOU how to make them.
Now you can make them for gifts or your own enjoyment right at home. You will receive a kit delivered/shipped to your home with everything needed to join the class and make your own hot cocoa bombs. We will provide the chocolate, molds, cocoa mix, marshmallows, packaging and more.
There will also be a few extras included in the class that you have to join to see. Yeli will show you how to create more than just the regular hot cocoa bomb you see in the video.
This is open to ANY skill level. Grab your seat and starting making your own confections with a WOW factor from home!
Local delivery (within Dallas Fort Worth area) is included or you can choose to pick up your kit in Addison, TX. Please choose shipping or outside delivery if you are outside of the DFW area.
After purchase, you will receive an email confirming your delivery or pick up times. You will also receive an email with the link for the Zoom conference.