Fun Things to Do in October 2020 – Week 3
Local Events
The Evans Market – Online Shop and Drive Thru Pick-up!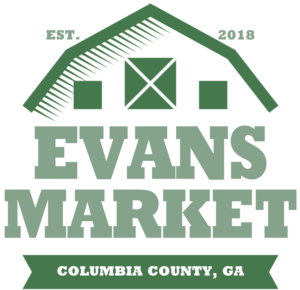 Visit the Evans Market Store to shop each Wednesday – Friday then meet us at Evans Towne Center Park on Saturday morning for Drive-Thru Pick-Up!
The Evans Market is an online marketplace of locally grown and produced food where consumers purchase groceries and pick them up during drive-thru hours on Saturdays. We make it possible for farmers to work together to meet the growing demand for local, sustainable food in Columbia County. Farmers benefit from the marketing, selling, packaging and delivering of their produce and prepared foods. Our marketplace brings fresh, healthy, locally grown and produced food to you, the buyer, in a cost-effective manner on a weekly basis.
Ordering from the Evans Market helps to build and support our community, and to preserve our precious agricultural land for future use.
Augusta Museum of History Brown Bag History Lecture Series | Good Eats: Foodways of the CSRA – Oct 14 | 12:30 – 1 PM | FREE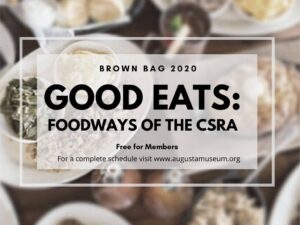 PLEASE NOTE: This lecture will be posted ONLINE, AMH is NOT currently hosting the Brown Bag Series in person.
October 14, 2020: Luann Hildebrandt, Hildebrandt's
Hildebrandt's: German Fare in a Southern City
Visit the website: hildebrandtsaugusta.com
This lecture series will dig into the history and traditions of Southern food and the ways in which they are reflected in the River Region, specifically.
The Brown Bag History Series is an educational lecture series provided monthly by the Augusta Museum of History, and is an ideal lunch-time break for downtown professionals, retirees, and students.
Perfectly Aged: Historic Augusta's Online Benefit Auction – Oct 15 | 6:30 – 9 PM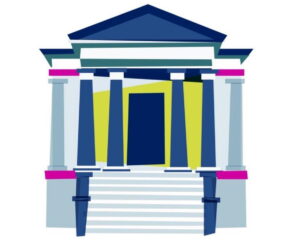 Perfectly Aged Benefit Auction will feature a variety of items including original art, experiences including vacation homes, and fine furnishings. Some highlights include: an Ed Rice serigraph, gourmet dinner prepared by Chef Kevin Goldsmith, lamps by Circa Lighting and a vacation home in Telluride, Colorado.
Registration is free, but donations are welcomed and appreciated. All proceeds benefit the projects and programs of Historic Augusta, Inc., a non-profit organization with a mission to preserve historically or architecturally significant sites and structures in Augusta and Richmond County, Georgia.
Preview Items: October 8th-11th
Bidding: October 12th-15th, closes at 9:00pm
Recteq™ Movie Night – Oct 16 | 6 – 10 PM | $10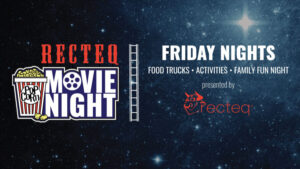 Family Night. Date Night. Friday Night. We have you covered with Movie Night! Mark your calendars and join us at the recteq™ headquarters for the perfect way to kickstart your weekend! Food trucks, movies for all ages, the list goes on! Did we mention you can bring your own coolers?
This Friday the movie is Hocus Pocus!
Showtime is 7:30 PM. Cost is $10 per car.
Augusta University Writing Center Mindful Writing Virtual Workshop – Oct 20 | 6 – 8 PM | FREE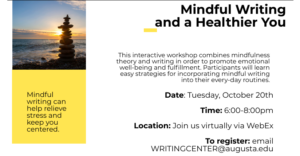 This FREE, interactive, online writing workshop combines mindfulness theory and writing practices in order to promote emotional well-being and fulfillment. Participants will learn easy strategies for incorporating mindful writing into their every-day routines. Open to Augusta University and the public!
To register and receive the meeting link, email WRITINGCENTER@augusta.edu!
Non-Local Events
Art Talk: The Success of Figurative Contemporary Art – Oct 14 | 2 – 3 PM | $26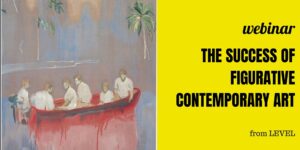 Join us for this ONLINE 1 hour talk on Figurative Contemporary Art & learn how it addresses identity, memory and feelings of displacement.
Figurative art is commonly associated with traditional painterly practices and subject matters that include portraiture, still-lifes and landscape paintings, to name a few. Perhaps Italian Old Master portraits like the Mona Lisa come to mind, or the Dutch Baroque interior scenes of Vermeer? However, figurative art has also defined itself more recently as a relevant style within contemporary art too. After all, it is arguably able to bring to light important modern day topics in a manner that is far more accessible than abstract art.
Looking at a small selection of world-renowned artists we will examine how these painters use more traditional approaches to art to highlight the issues that define their lives and the society they live in.
Third Thursdays – a virtual house concert with Dakota Cotugno, cello – Oct 15 | 8 PM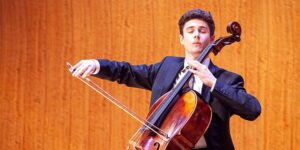 THIRD THURSDAYS are brand-new, streamed concerts featuring the classical superstars of tomorrow, with live post-show artist conversations.
American cellist Dakota Cotugno started playing cello at 12 years old and has loved it ever since. A native of Colorado, he graduated from the University of Colorado at Boulder in 2018 with an undergraduate degree in cello performance. He is now pursuing a masters degree in cello performance and chamber music at the University of Michigan with Richard Aaron.
The program will include Brahms, Marcello and Stravinsky, accompanied by Joseph Gascho, harpsichord and Narae Joo on piano. Access to the concert will be by ticket donation. Suggested Minimum is $20 – your donation will directly support these young artists. Buyers will receive a private link to the concert 24 hours in advance, good for 10 days after the premiere!
Learn to Paint Your Garden – Oct 18 | 2 PM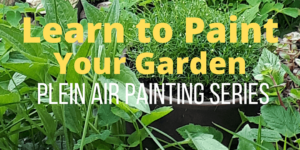 Let's paint our garden or balcony plants using oil or acrylic paint!
Just in time for the outdoor painting season!! Suitable for all skill levels and ages 12 and up!! Join us as we create a beautiful painting of your garden!
This relaxed video will teach you a few tips and techniques you can use to create a painting of your garden. This is meant as an introduction to plein air painting for those who wish to pursue painting outdoors. You can use oil or acrylic paints. Your instructor will be using oil paints. You will receive a recommended materials list in your confirmation email upon registration. This class is by donation. Please support your local artists.
Bring Your Own Animation – 2020 Zoom Edition – Oct 19 | 1:30 – 5 PM | FREE
London Association for Computing Machinery (ACM) SIGGRAPH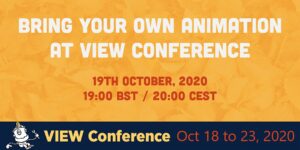 Bring Your Own Animation is an event taking place every third Monday of the month now moved fully online during the global pandemic.
Anyone can show their animation or just show up to share their passion (and have a few drinks at your own home). If you are a student, an autodidact or a professional who's working on a shot or a reel, bring your work and get feedback from Professional Animators.
We recommend you have your work ready on https://syncsketch.com/ Sync Sketch if it's not already online for review. We will have a main Zoom room where we will all hangout and you can be paired up with a mentor into a breakout room where you can get 1-1 feedback for a set amount of time.
We hope to see you soon,
London ACM SIGGRAPH
Healthy Cooking with Chris – Oct 21 | 2 – 3 PM | FREE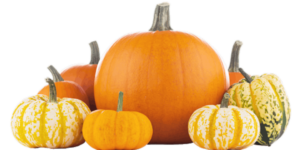 Virtual cooking class designed for older adults with healthy tips and tricks.
Come learn how to cook for one or two AND tips for eating healthy from Bronson's Health Educator and author of the Empty Nest Eats blog, Chris Flood. Hosted by Amy Nichols , this innovative and interactive class is a new partnership between Bronson Wellness Center and the Campus for Creative Aging designed to entertain and encourage healthy eating. Don't miss out! Once you purchase your FREE ticket, the Zoom link will be emailed to you.
This Class: Plenty of Pumpkin!
There's good reason to eat more pumpkin. It's a superfood for everyone – especially older adults! Learn why you should eat more pumpkin, and watch Isabel and Chris make three healthy, tasty dishes, all made with a humble can of pumpkin.