2017 Legislative Luncheon – November 9, 2017, 11:30-1pm
Each November, the Greater Augusta Arts Council hosts a Legislative Luncheon. Attended by local and state legislators and leaders of Augusta?s vibrant arts community, discussions are held on economic development, upcoming plans for the future and public art.
2017 special guest Randy Cohen,?Vice President of Research and Policy at Americans for the Arts, will present the results of the Augusta participation in the Arts and Economic Prosperity 5, an arts survey project that shows the economic impact of the arts nationwide.
This event provides a great opportunity to gain understanding of the importance of arts in Augusta, as well as a chance for attendees to acknowledge Augusta?s local legislators. Tickets for the luncheon will be available online starting in October.
2016 Legislative Luncheon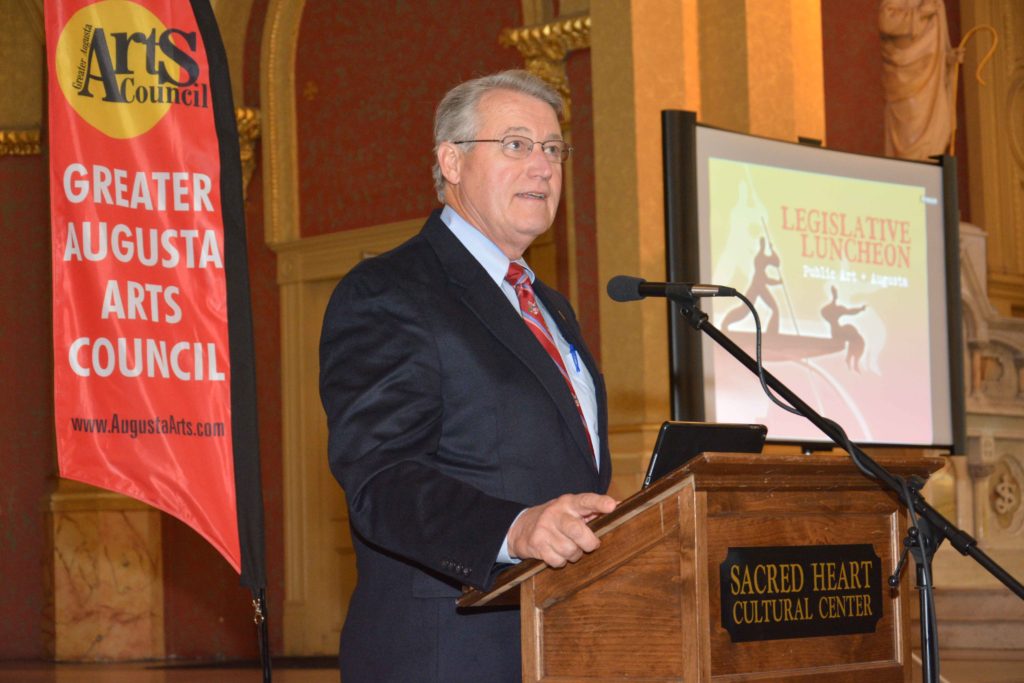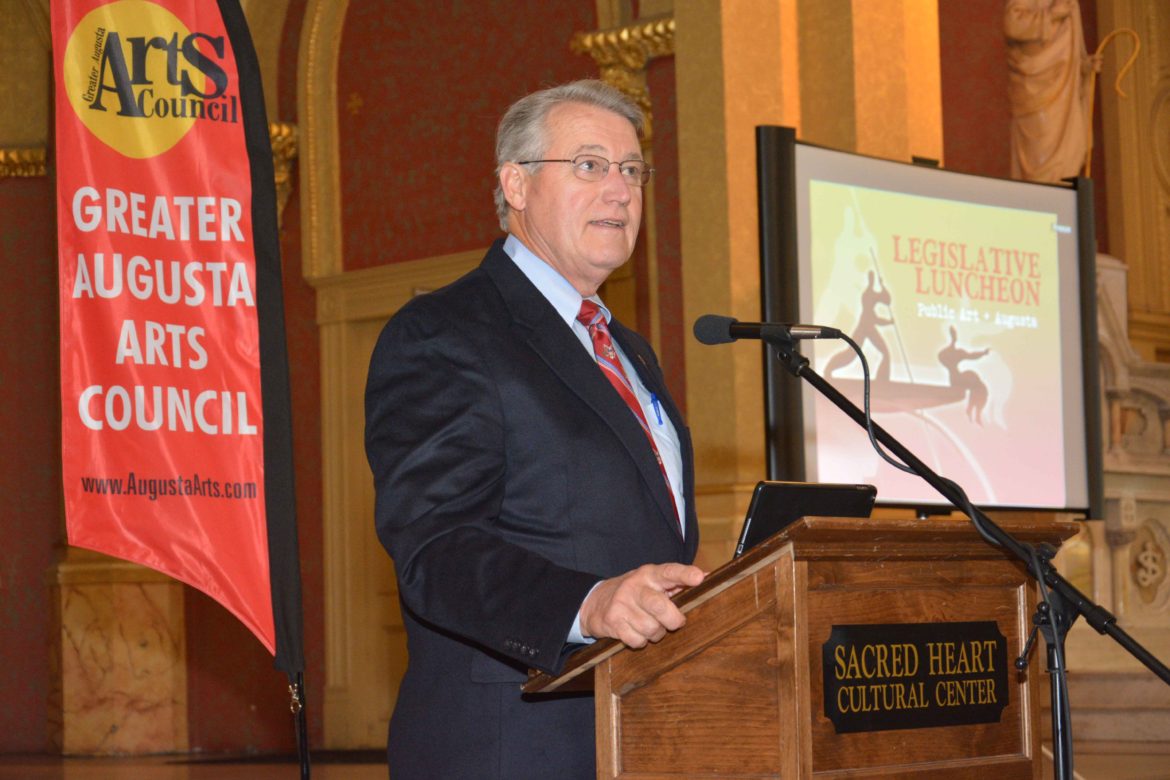 2016 Featured Speakers
2016?s speakers at the Legislative Luncheon spoke on the importance and future of public art in Augusta. They were:
Lori Prince, representing Representative Brian Prince
Georgia House of Representatives
Scott Thorp
Chair, Augusta University Department of Art
John Kaatz
Principal, Conventions, Sports & Leisure International
In addition to our program speakers, Representative Rick Allen of the 12th district of Georgia spoke on his office?s support of the arts. We appreciate his visit to Augusta and look forward to working with him in the future.
Watch the 2016 Legislative Luncheon below

---
---