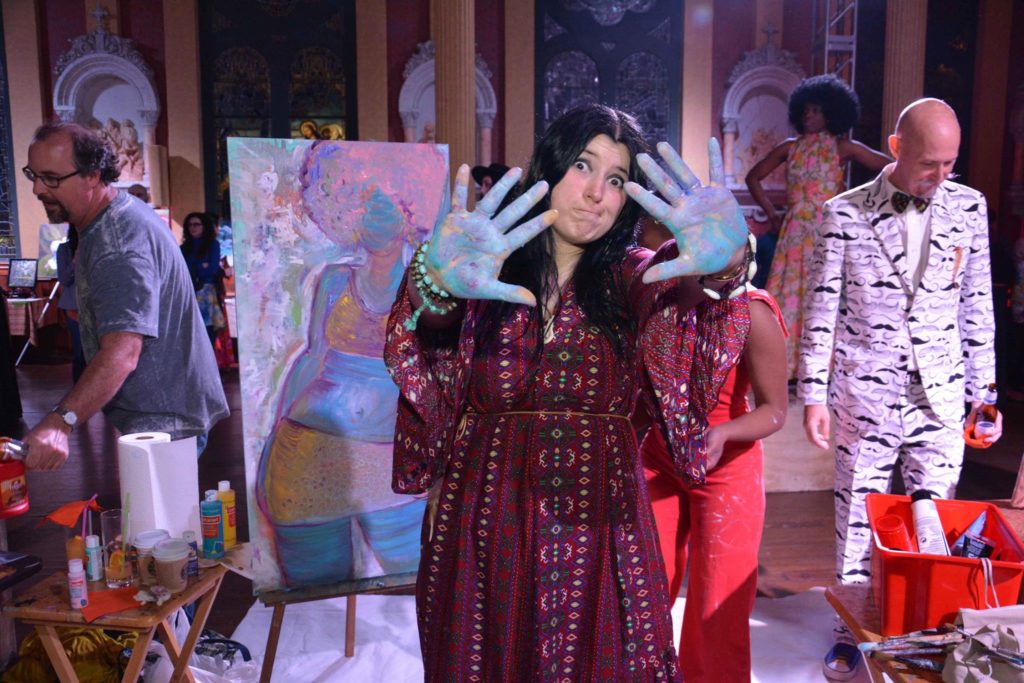 WET PAINT SAVE THE DATE :: FEBRUARY 24, 2018
SACRED HEART CULTURAL CENTER :: 7:00 PM
The Greater Augusta Arts Council's WET PAINT PARTY AND SALE is Augusta's most colorful art party. Local artists sell their original art in a beautifully staged party that serves as the Arts Council's annual membership event, and it takes place in February of each year.
With this event, the Arts Council seeks not only to help promote artists, but to actually put money in their pockets. Since 2013, over $20,000 went straight into artists' pockets through the silent art auction. The unique feature of this auction is that each artist will receive his/her entire asking price for the sale of their work, with any additional money garnered going to the Arts Council as a donation.
There is no cover charge for the WET PAINT PARTY AND SALE. The event is free for members of the Greater Augusta Arts Council, and non-members may join at the door. Affordable memberships are available starting at only $35. Join online here.
Everyone is invited and welcome to join Augusta's vibrant artist community!