16 Nov

#ArtCityAUG Fundraising Begins TODAY!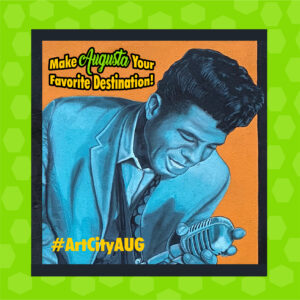 #ArtCityAUG Fundraising Begins TODAY!
Help Make Augusta Your Favorite Arts Destination!
Augusta, GA – The Greater Augusta Arts Council is pleased to announce a new fundraising campaign that has the potential to bring more public art to the streets of Augusta.
This campaign, #ArtCityAUG, with its tagline "Help make Augusta Your Favorite Arts Destination" is centered around donations from unused 2020 travel funds. The Arts Council is soliciting tax-deductible donations from corporations, businesses and individuals to support the Arts Council's mission as public art liaison.
The campaign will run from November 17 to December 31, 2020 and is the feature fundraising effort for GA Gives Day and Giving Tuesday, both of which fall on December 1, 2020. Expect to see social media fanfare from the Arts Council and supporters on this date urging individuals to make tax-deductible donations to this campaign.
The Arts Council has tapped into the popularity of "The Spirit of Funk" as part of the branding for this campaign. The mural between Broad Street and Jones Street is a shining beacon of the kind of positive attention new public art brings to the CSRA. The unveiling event for the mural was attended by several local news stations and was mentioned in the New York Times.
Online donations can be made at this link. There is more information about the campaign on this landing page and on the Arts Council's website, available here https://augustaarts.com/supportarts/. Donations can also be arranged over the phone or via email.
Want to get more involved in the Arts Council's mission? Members are treated to first looks and insider information on many of the Arts Council projects. There are individual, couple, family and corporate membership levels available. Join the Arts Council today.