12 Sep

Featured Member Artist: Chanel Woodruff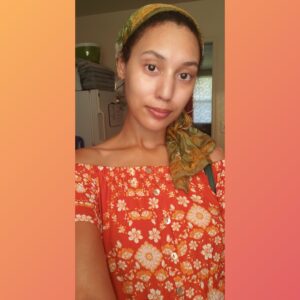 Featured Member Artist: Chanel Woodruff
Chanel Woodruff, who uses the artist name "Certcy," is a fresh, new face in the Augusta art scene with energy that is enviable and exciting. 
Woodruff's mixed media work is erotic and brightly colored, somewhat of a signature style. Currently she's working on a zodiac series, releasing one portrait per month on the Certy_art Instagram page. She said that the isolation encouraged with the current pandemic has given her more time to work on her creative career around her full-time job. The summer's nationally televised incidents of police brutality and ensuing riots also left a profound mark on her creative process. 
"I took the opportunity to take a break from creating and decided to use my personal Instagram page as a platform to spread awareness and also to educate myself in the process," Woodruff said. "But my artwork also became a therapeutic outlet to release some of those complicated emotions."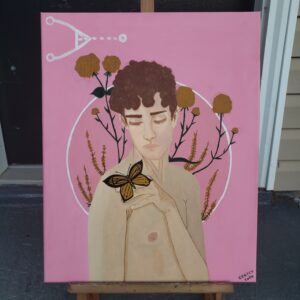 For the future, Woodruff says that 2021 is the year that she's planning to kick her art career into high gear.
"I would hope that 5-10 years from now I would have expanded my work to open my own shop or gallery," Woodruff said. "[I'd like to] take a form of art that is considered taboo and show people that it can be beautiful."