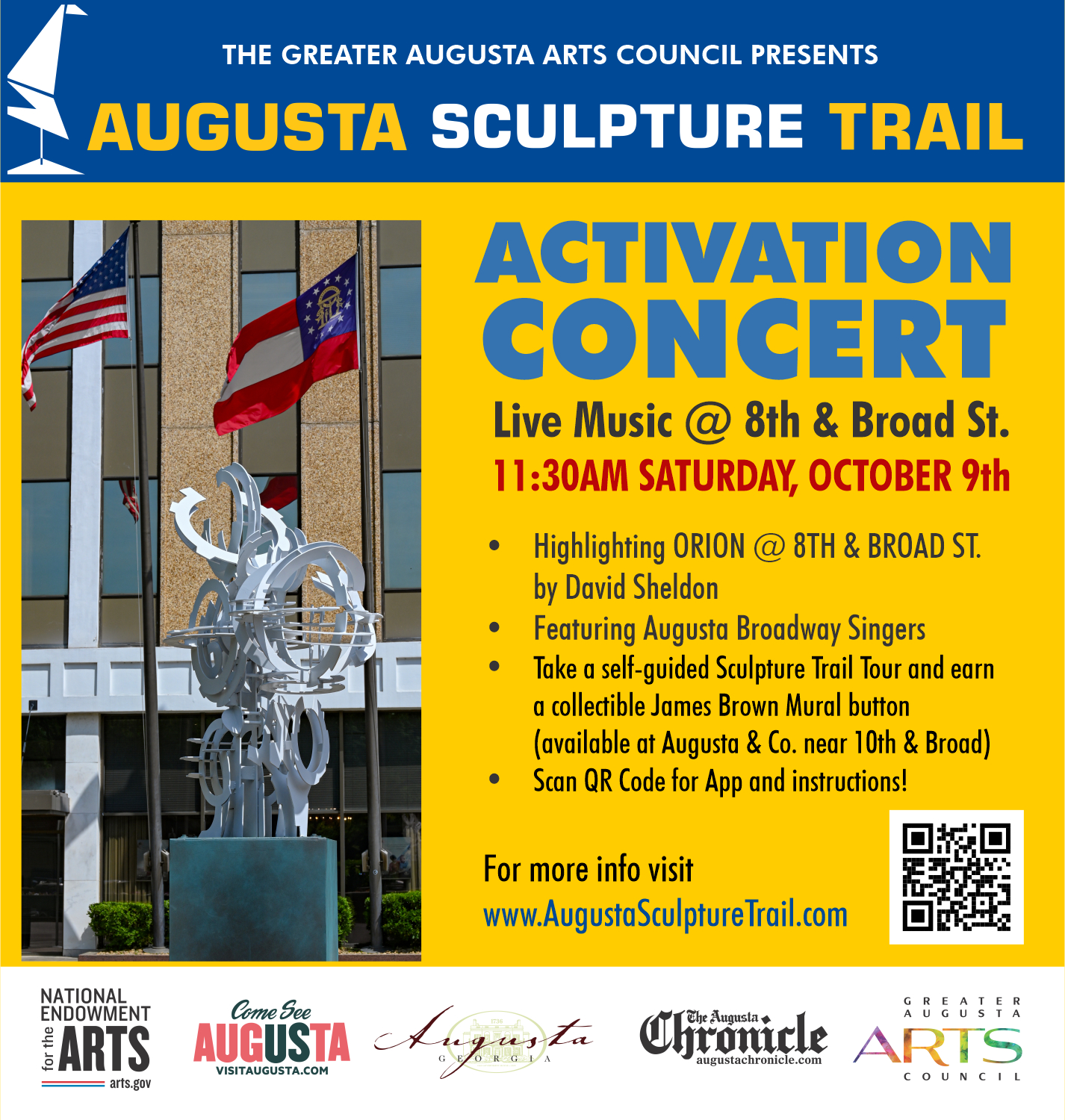 03 Oct

Fun Things to Do in Augusta During October 2021

Fun Things to Do in October 2021

A Collection of Local and Regional Events and Activities 

The Arts Council is here to help you find the best things happening in and outside of the River Region, and there's something for everyone – young or old, artist or not! We'll have a brand-new event list ready for you every month, so keep an eye out!

At the top of our minds: For October's installation of the Augusta Sculpture Trail Activation series, the Augusta Broadway Singers will perform in the park at the intersection of 8th & Broad (in front of the Imperial Theatre). This event is part of the Augusta Sculpture Trail activation series and highlights, in particular, the "Orion" sculpture by David Sheldon. This event is free and open to the public.

This month also features:

Happy Fall! We're so happy to have so many wonderful (sometimes spooky) events happening around the CSRA this month. Don't forget to visit our Calendar to see more and submit your own events to c[email protected]!