29 Sep

Good News Report – September 2020
Good news from our Creative Community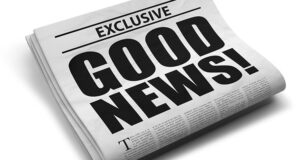 by Brenda Durant
I am a member of the Downtown Rotary Club and this week I was asked to give the sunshine report-a good news report for the membership.  I reached out to our creative community and this is what I compiled.
Arts Council.  We just hung a new show in the City Gallery –a gallery in the lobby of the Municipal Building.—A retrospective of art created by the late Grady Abrams.  Mr. Abrams we elected to the City Council in 1968 at the age of 29 and was a member of the Committee of 10- 10 Black men who kept a close eye on Civil Rights issues in the late 1760's and early 1970's
Yes, the library is open! The Augusta-Richmond County Public Library System (ARCPLS) has been busy with virtual programs! All ARCPLS programs are free and open to the public.—visit arcpls.org to discover exciting library events, current hours, and services.
The Imperial Theatre is completing an $80,000 renovation to their 1st and 2nd balcony seats including re-upholstered seat cushions, new paint on seat pans and backs, as well as the floor, and surrounding walls.
On Sunday, November 1st at 4pm, The Jessye Norman School of The Arts will be presenting their annual benefit concert in "Drive-In" style this year on the RecTeq Campus in Evans with live performances by Niki Haris and Damien Sneed! Bring your own beverages and snacks or order Tapas provided by Bees Knees delivered right to your car!  Tickets are only available through the Jessye Norman School of The Arts website and go on Sale October 1st!
The Lucy Craft Laney Museum of Black History's current exhibition, the HBCU Experience: Past, Present & Future is free to the public, with Virtual Panel Discussion on Friday, October 2, 2020, from 10:00-11:30 am. Visit www.lucycraftlaneymuseum.com for additional information.
Mary S. Byrd Gallery of Art is featuring Johannes Barfield's "Forever Yesterday" an installation art exhibition with an Augmented Reality experience inspired by the Negro Motorist Greenbook through October 16th.The Gallery is located in Washington Hall on the Summerville campus of Augusta University.
The Gertrude Herbert Institute of Art is proud to present their first exhibition since quarantine featuring Staci Swider and Amy Hart in the Main Gallery and on display through October 30.  Call to set up a visit.
The Augusta Museum of History is open and is following all CDC guidelines and the Governor's mandates.  Safety for visitors and staff is our number one priority.  All large group activities and events are now virtual and can be accessed on the Museum's social media sites: www.augustamuseum.org and Facebook primarily.
The Arts & Heritage Center of North Augusta is proud to present The Augusta Photo Festival. The exhibit will be on display from September 24 – November 6th.
Welcoming visitors since its reopening in June, Augusta's Morris Museum of Art is currently presenting two special exhibitions—"Music in the South" and "From Brayer to Brush: Recent Work by Jim Sherraden" (pronounced Shuh-RAH-un)—and moving many of its public programs, including artists' lectures, concerts, children's activities, and other things to do, to the museum's social media platforms while also providing "activity boxes" to residents at Georgia Children's Hospital and the Charlie Norwood VA Medical Center among others.
In lieu of a Festival, Westobou will continue to host Gallery exhibitions through the year as well as several public art projects and a socially distant raffle dinner on October 30.
Since many of the customers who regularly shop in the Sacred Heart Gift Shop may not be out and about as usual this holiday season, we are creating a digital shopping catalog that will allow customers to call in a purchase and arrange for complimentary gift wrapping and curbside pick-up.
Don't miss Historic Augusta's 16th Annual Downtown Loft Tour, being held virtually this year beginning October 2nd. Go to historicaugusta.org for details on how to participate in the virtual tour, as well as their upcoming virtual benefit auction, and their annual Walk With the Spirits cemetery tours.