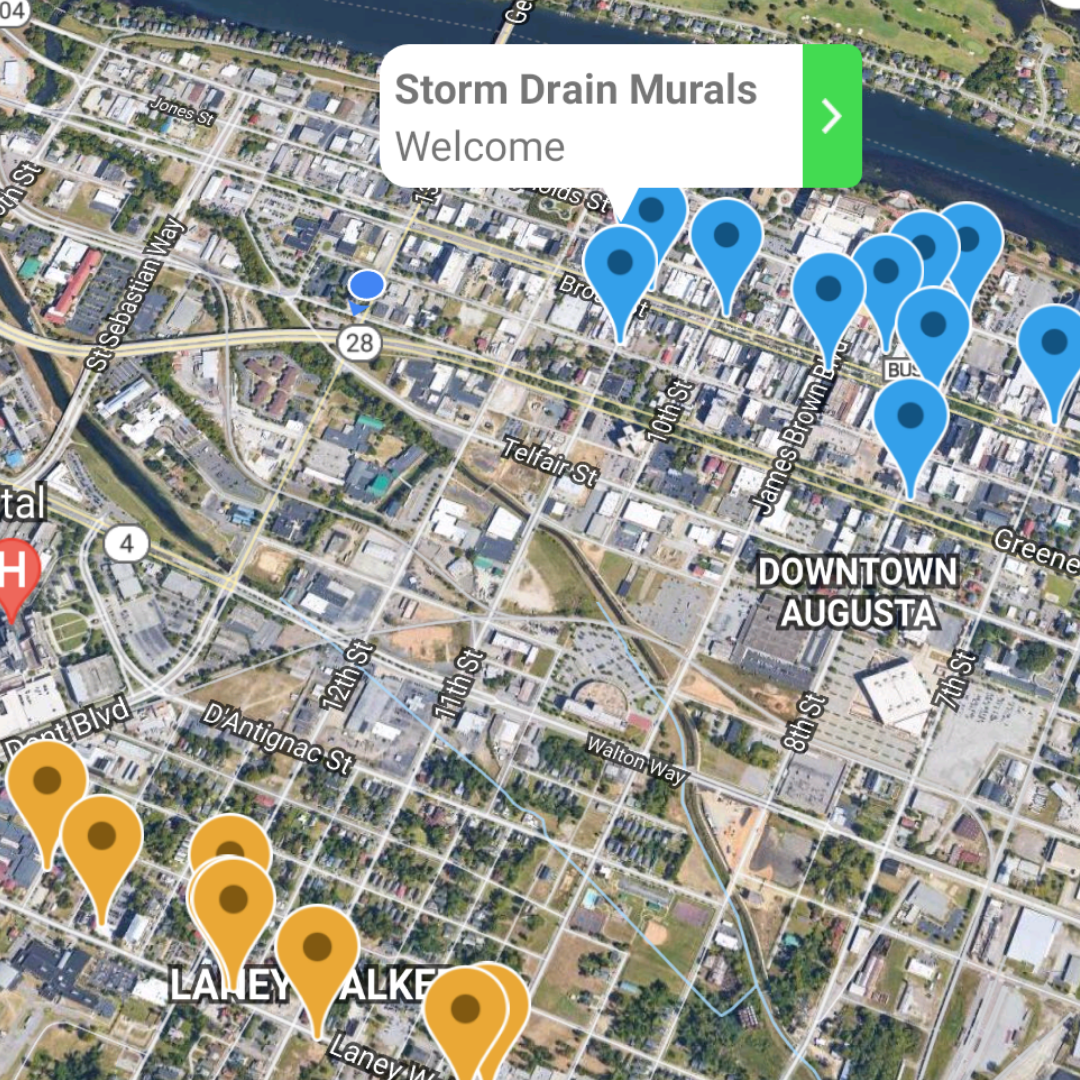 06 Oct

New Public Art Map Available on Otocast

We have had such a positive response to the Otocast Augusta Sculpture Trail scavenger hunt that we're working on adding more public art for you to discover within the app.

If you're not familiar with it, Otocast is a mobile app available in the app store for both Apple and Android devices. You download the app onto your mobile device and then can access the Augusta Sculpture Trail map. Why Otocast? It can be an incredibly immersive experience. As you walk, jog, wheel, or bike around Downtown with the Otocast app running it will let you know when you are approaching a public art piece and the artist who created it will begin telling you about the piece.

Based on the success we've seen with the Sculpture Trail map we've added a new map titled "Augusta Public Art." This is a brand-new map that includes pieces from the Golden Blocks Project in addition to the "It All Flows into the Savannah" storm drain murals. Love Otocast and finished with this new map already? We will continue to build on to it with more of public art from all over our community. There is so much public art in Augusta!

So, download Otocast, and get out there to explore and enjoy all of the public art Augusta has to offer.