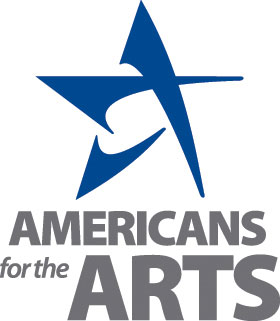 27 Dec

Creative Careers: Director of AEP6 Community Engagement & Equity, Americans for the Arts

Americans for the Arts is a national organization based in Washington, D.C. that builds recognition and support for the extraordinary and dynamic value of the arts in America. It serves and advances the network of organizations and individuals who cultivate, promote, sustain, and support the arts. The vision of Americans for the Arts is that the arts are recognized as integral to the lives of all people and essential to healthy, vibrant, and equitable communities across the nation.

THE ARTS & ECONOMIC PROSPERITY 6 STUDY

Arts & Economic Prosperity 6 (AEP6) is our sixth economic impact study of the nonprofit arts and culture industry in the U.S. The study is conducted approximately every five years by the organization's Research Department. Its purpose is to gauge the economic impact (jobs, government revenue, household income) of spending by nonprofit arts and culture organizations and the event-related spending by their audiences. The studies are conducted locally in approximately 300 communities ranging from rural towns to suburban neighborhoods to large cities across all 50 states and the District of Columbia. Previous AEP studies were published in 1994, 2002, 2007, 2012, and 2017.

Americans for the Arts is committed to centering and representing BIPOC-identifying populations—a segment of the nonprofit arts sector that has been underrepresented in past studies— within the AEP6 study, thus providing a more complete portrait of the industry in the participating communities. We will:
Examine the research methodology to reduce systemic bias across the AEP6 study: survey design, implementation, data analysis, release and rollout, and communications strategies.
Expand and strengthen our capacity to help the AEP6 local and state partners identify and engage with the comprehensive universe of arts and culture organizations in their community—especially BIPOC organizations whose mission or primary purpose is centered in advancing, creating, and/or preserving artistic and cultural traditions rooted in communities of color.
Launch a national awareness strategy designed to help the study partners generate widespread support for the study from across their community—arts and culture organizations, attendees, funders, elected officials and community decision makers, media/press, and the general public.
Develop analyses, tools, and resources that are specifically designed to help BIPOC arts organizations articulate their economic impact and tell their stories.
Seek partnerships designed to validate and substantiate the AEP6 study to all populations.
Complete a comprehensive post-study evaluation of the AEP6 process to identify successes, challenges, and recommendations for strengthening future research.
Work to ensure that the AEP6 study mitigates harm including through the resurfacing of trauma, the inaccurate representation of work, and the desired impact of the research.
KEY DUTIES AND RESPONSIBILITIES FOR THIS POSITION
The Director of AEP6 Community Engagement & Equity will support the day-to-day management of the AEP6 study—ensuring local partners are completing their work in a proper and timely manner per the study protocols. Key duties and responsibilities include:
Serve as a primary liaison to the AEP6 community partners—communicating with them regularly to track progress, identifying professional development needs and solutions, and ensuring they receive adequate training and support to carry out their commitments.
Develop and implement tools and resources that will help AEP6 study partners discover and engage with the comprehensive universe of arts and culture organizations in their community—especially those serving and representing BIPOC populations—to ensure the highest possible rate of participation in surveys of organizations and audiences.
Fully implement the AEP6 research study protocol—timelines, participation criteria and data collection strategies, data analysis, and communication and distribution of the findings.
Operate as a liaison between Americans for the Arts and the national equity consultant.
Coordinate quarterly virtual gatherings with all study partners.
Design and implement a post-study evaluation to identify successes and failures and lessons learned and identify a list of recommendations for improving and strengthening the equity commitments for the next AEP study.
Participate in AEP6 research team and organization-wide meetings and represent Americans for the Arts externally regarding AEP6.
QUALIFICATIONS
Americans for the Arts recognizes that people have myriad backgrounds and skills. While below we list preferred qualifications, we acknowledge and value a diversity of lived experiences and skillsets and encourage all interested applicants to apply.
The Director of AEP6 Community Engagement & Equity should be experienced in large-scale project management, possess strong organizational and communication skills, and be attentive to detail. Candidates should have an eagerness to learn, a high degree of skill in working with internal and external partners, capability working both independently and as part of a team, and an enthusiasm for the arts. It is critical that candidates have a demonstrated ability to create and maintain trust with BIPOC-identifying populations—especially arts and culture organizations whose mission or primary purpose is centered in advancing, creating, and/or preserving artistic and cultural traditions rooted in communities of color. Similarly, it is critical that candidates can advocate for BIPOC study participants by conveying concerns and creating solutions. In addition, candidates should have:
Experience working in a community engagement role—examples could include (but are not limited to) community relations/outreach, community service, equitable grantmaking, marketing/communications, audience development, volunteer management, leadership development, student affairs, or non-profit management.
Understanding and awareness of diversity, equity and inclusion topics and issues.
Excellent written and verbal communication skills.
Understanding of survey research methodology and data collection/analysis techniques.
Experience with online data collection platforms (e.g., Alchemer, SurveyMonkey).
Experience with data analysis tools (e.g., SPSS).
Strong PC skills including Microsoft Office (Outlook, Word, Excel, PowerPoint), Internet research experience, and basic PC troubleshooting.
Ability to work with minimal supervision in a remote and/or hybrid environment.
WORKING CONDITIONS
This position works 37.5 hours per week Monday through Friday.
Currently, Americans for the Arts staff is working remotely through February 15, 2022. After that date, staff may be allowed to work remotely up to three days per week (this decision is under review and subject to change).
Some travel may be required (not more than 10%).
SALARY RANGE
$80,000 to $90,000 (annual value) plus a competitive benefits package.