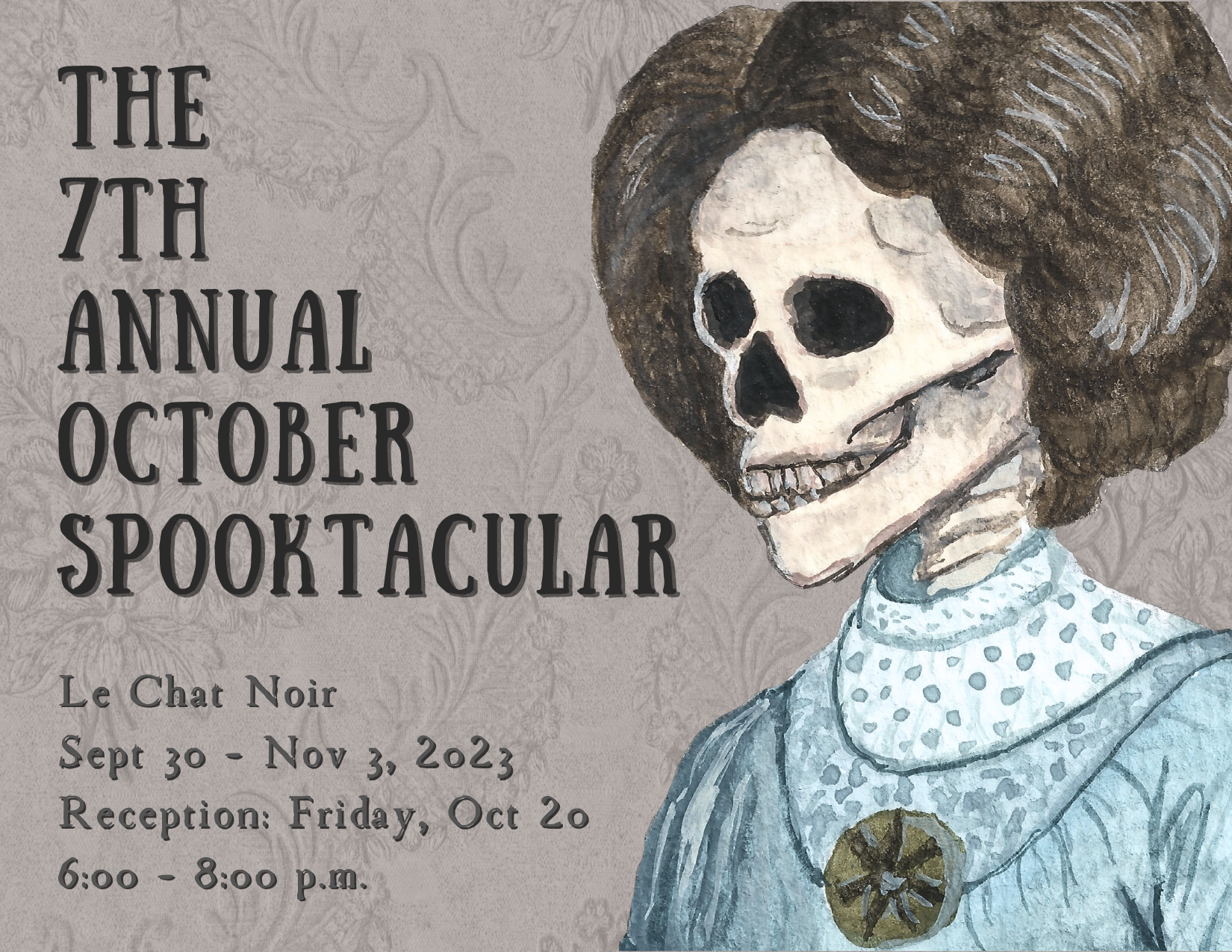 27 Sep

The 7th Annual October Spooktacular

The Annual October Spooktacular is a Halloween themed visual art showcase that hosts local artist's spooky creations. It is curated and coordinated each year by Heather René Dunaway.

The 7th Annual October Spooktacular will be held in the gallery of Le Chat Noir from September 30 – November 3, 2023 with an reception on Friday, October 20th from 6:00 p.m. – 8:00 p.m. This event is free. In addition to the amazing artwork, it will feature spooky cocktails and themed foods. Costumes are encouraged for the reception.

This year's exhibiting artists include Arts Council members: Nikolas Bryan-Dunaway, John Stoney Cannon, Heather René Dunaway (Curator), Francie Klopotic, ERICA PASTECKI and Rhian Swain, with artists Aaron Bailey, Emma Bailey, Ashley Beresch, Yana Bondar, Boper9, Theron Cartwright, Jeremy Cohen, Marty Duff, Kimberly Fee (Cover Art), Parker Grantski, Kelley Igo, Ashley Lesley, Genevieve Lucas, RUCU, Karey Santos, Katie Scarborough, Shua Smith, and Lacii Stanley.

To learn more about the October Spooktacular, visit: https://www.heatherrenedunaway.com/octoberspooktacular

RSVP to this year's reception on Facebook here!