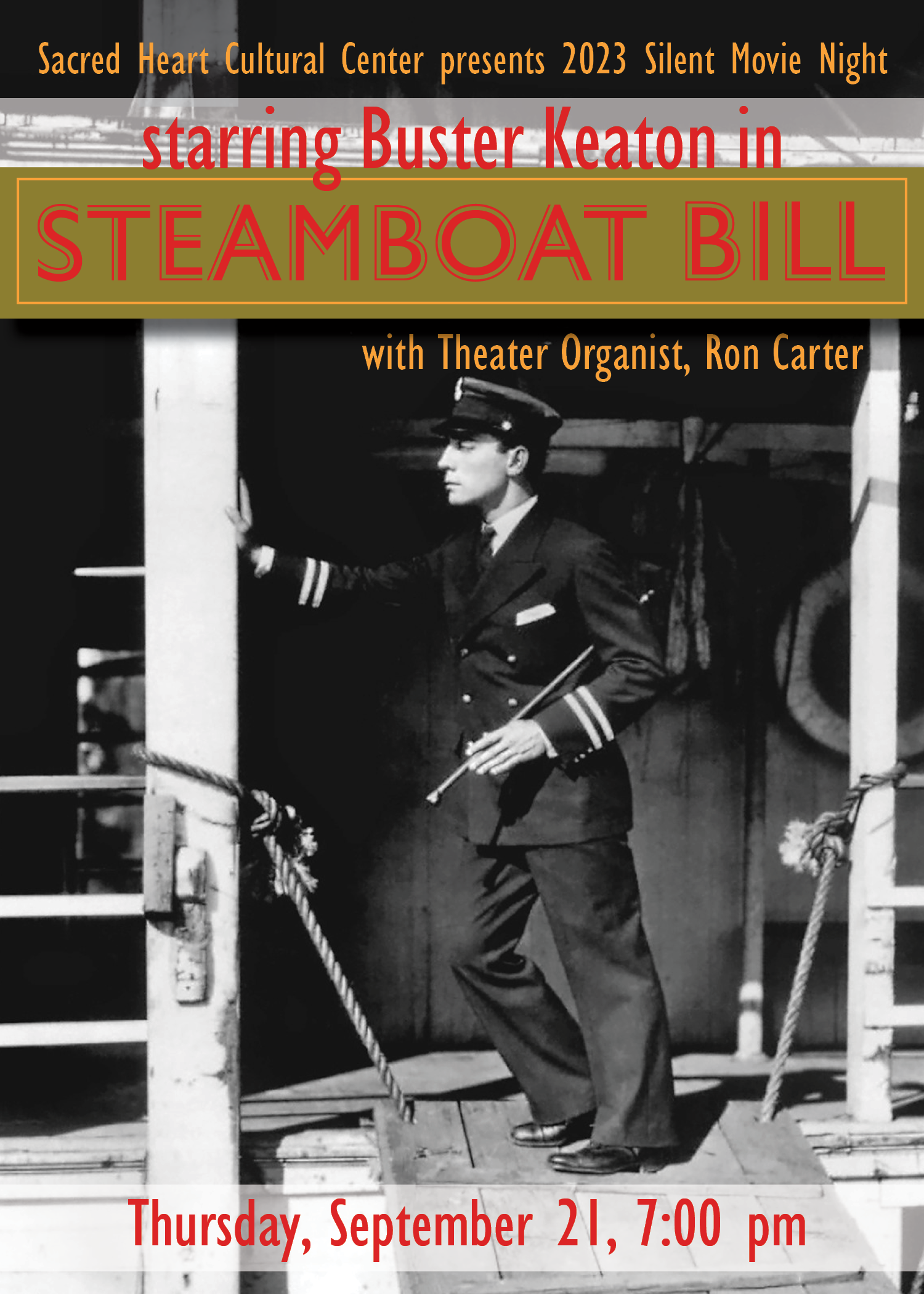 24 Aug

Silent Movie Night at Sacred Heart

For Immediate Release:

Contact: Sabrina Dickson

Sacred Heart Cultural Center // 706-826-4700

Silent Movie Night: Steamboat Bill, Jr, starring Buster Keaton
Thursday, September 21, 2023 at 7 pm

Sacred Heart Cultural Center

1301 Greene Street, Augusta, Georgia

706-826-4700

Join other movie enthusiasts to enjoy the lost art of silent movies in the magnificent Sacred Heart Great Hall! This year's featured film is Steamboat Bill, Jr., a 1928 comedy about William "Steamboat Bill" Canfield, the owner and captain of a dilapidated paddle steamer, the Stonewall Jackson. A competitor's new steamer is stealing all of his customers. When a fierce storm hits River Junction, Bill saves his lady love and becomes the hero of his own life story. Steamboat Bill was the last film Buster Keaton created for United Artists Studio and is considered a masterpiece of its era. The story will come alive with the soundtrack performed by acclaimed theater organist, Ron Carter.

Ron is celebrating 21 years of making silent movie magic at Sacred Heart through the annual Silent Movie Night. He performs at theaters throughout the southeast. Sacred Heart is honored to have Ron join us once again!

Concessions will be available.

TICKETS:
SOLD OUT   $300 Reserved VIP Tables of 6
SOLD OUT   $50 Reserved VIP Table Seats
$25 Reserved Table Seats (6 or 8 per table)
$20 Theater-Style Seats

Purchase tickets online:  Silent Movie Night, Steamboat Bill, 1928, starring Buster Keaton Tickets in Augusta, GA, United States (ticketleap.com)

 or call us at 706-826-4700

Proceeds support the preservation of Sacred Heart Cultural Center.