Galleries at the Municipal Building and Chamber of Commerce
The Greater Augusta Arts Council currently coordinates two gallery spaces in Augusta, GA. These galleries feature local and regional artists throughout the year, exhibiting the breadth of artistic talent we have in the Augusta River Region. More information on each Gallery space is below. Are you an artist that would like to exhibit in one of these two spaces? Click here.
2017 WINTER ART SALE
Municipal Building Gallery, 535 Telfair St.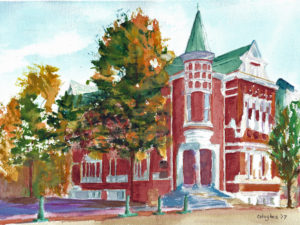 Join us Tuesday, December 5, 11:30-1pm to celebrate the artists featured at the 2nd annual Winter Art Sale at the Municipal Building Gallery! All work is small scale and affordably priced (under $150), perfect for holiday gift giving. Purchased artwork will be available to be taken home on the same day as purchase, and online options are available, too. The sale begins December 1 and concludes Friday, December 22.
Local Artists featured at the Winter Art Sale at the Municipal Building Gallery: Abstract Alexandra, Betsy Brown, Ronda Bryce, Dawn Cardona, Si-Long Chen, Stephanie M. Dunatov, Alisha Gaillard, Nico Gozal, Amy Graham, Colette Hughes, Jennifer Jones, Rachel Miller, 82 Paints, C Prater, Christina Rice, Lea Rigdon
ARTWORK AVAILABLE FOR SALE
Chamber of Commerce Gallery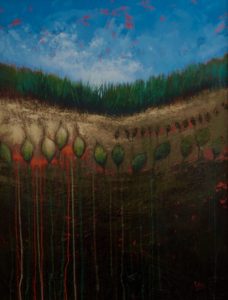 Current Show: Artwork by Lillie Morris
Location: 1 Tenth St. Augusta, GA
Dates: November – February
via Lilliemorrisfineart.com – "The desire to express herself artistically has been unrelenting in Lillie Morris' life. A native of Augusta, GA, her serious pursuit of art began in the early '70's at Augusta College and she has continued her art education through books, workshops, networking with fellow artists and travel. Lillie devotes herself full-time to her creative endeavors and conducts workshops of her own."