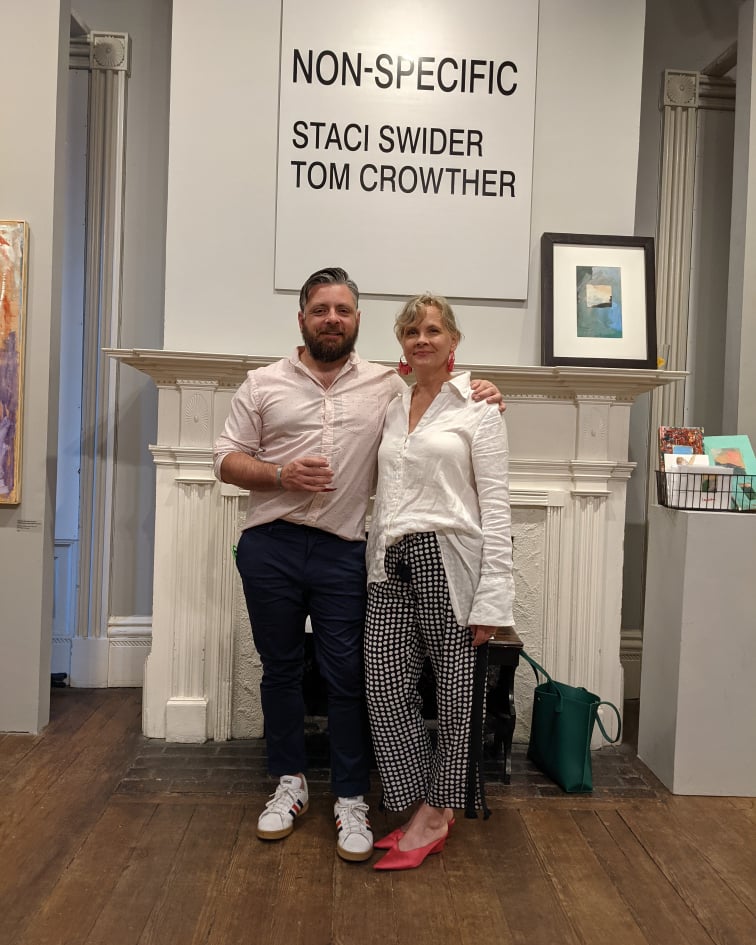 15 Jul

A "NON SPECIFIC" ART ADVENTURE
A "NON SPECIFIC" ART ADVENTURE
By Francie Klopotic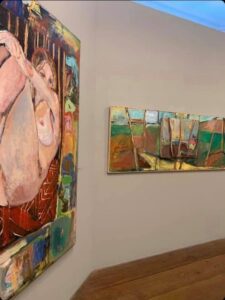 On Friday, June 18, I walked up the front staircase and entered the gallery at the Gertrude Herbert Institute of Art for the first time in over a year. What awaited me behind those doors was a spectacle of shape and color comprising Non Specific, the current art show featuring works by Tom Crowther and Staci Swider.
The bustling chatter of those in attendance filled the gallery with a joy that was more than a bit contagious. The laughter and conversations were music to my ears. It had been a while since I'd found myself in the presence of so many people at an art event. To say my heart was joyful would be an understatement. Though the gallery was packed with celebrants and art lovers, the paintings that lined the walls were the stars of the show as they stood out in bright colors and majestic shapes that commanded the viewer's attention.
Crowther's pieces feature portraiture, nudes, and scenery created with bold brushstrokes and a palette of deep hues and surprising shapes. His subjects draw one in with a moodiness that allows the viewer to experience a personal moment in time with the model. Each piece tells a story and I found myself lingering a bit longer at each painting, taking them in one by one.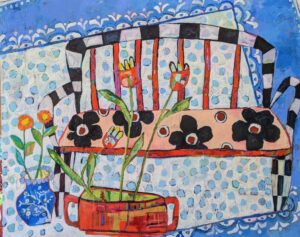 Swider's pieces feature textiles, playful animals, and flowers in multiple settings. Her bright, happy palette matches her joyful subjects and evokes a sense of peace and lightness of being. With detailed borders reminiscent of crocheted granny squares, lace, and other needlework, the subjects come to life in Swider's use of bold shapes as well as the power of contrasting and complementary color schemes.
Both Crowther and Swider brought a wide range of emotion to the gallery. The combination of their artistic voices make for a complementary blend of artistic vision. Each emotion is touched in this special show.
Non Specific will be on view at the Gertrude Herbert Institute of Art now through July 30.