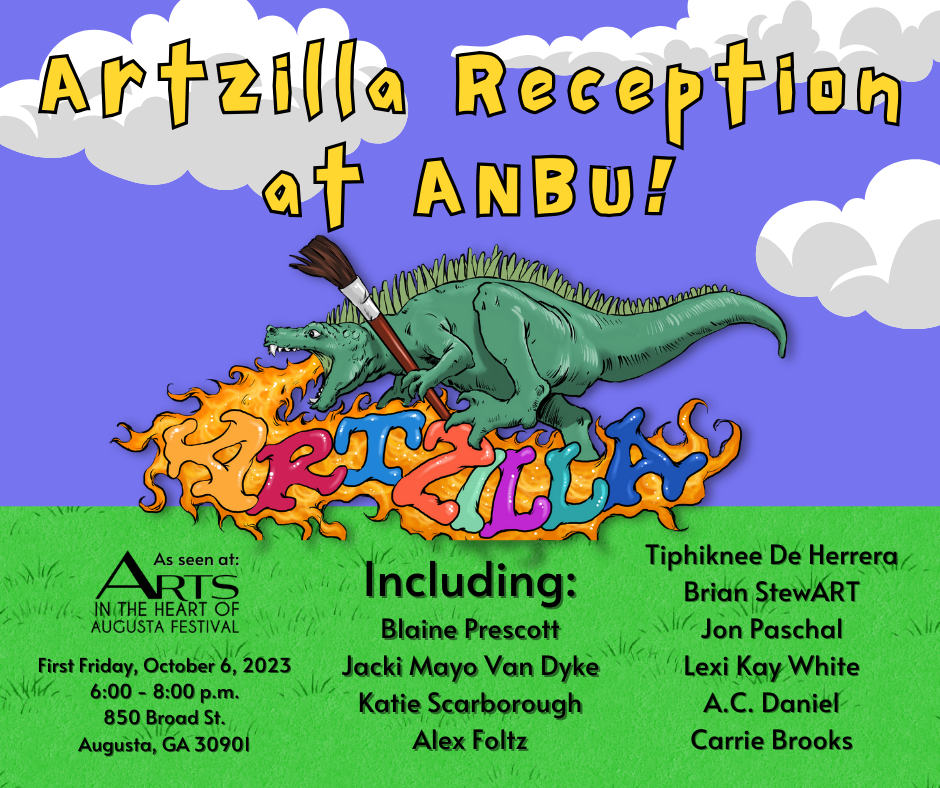 02 Oct

Artzilla Reception at ANBU on Broad Street!
ARTZILLA reception and art auction hosted at ANBU on Broad St!
First Friday, October 6, 2023
6:00 – 8:00 p.m.
You saw them on the Augusta Common during the 41st Annual Arts in the Heart of Augusta Festival, now catch them at ANBU on Broad Street for their closing reception and art auction.
Participating artists include: Blaine Prescott, Jacki Mayo Van Dyke, Katie Scarborough, Alex Foltz, Tiphiknee De Herrera, Brian StewART, Jon Paschal, Lexi Kay White, A.C. Daniel and Carrie Brooks.
ANBU Art Collective is located at:
850 Broad St
Augusta, GA 30901
United States