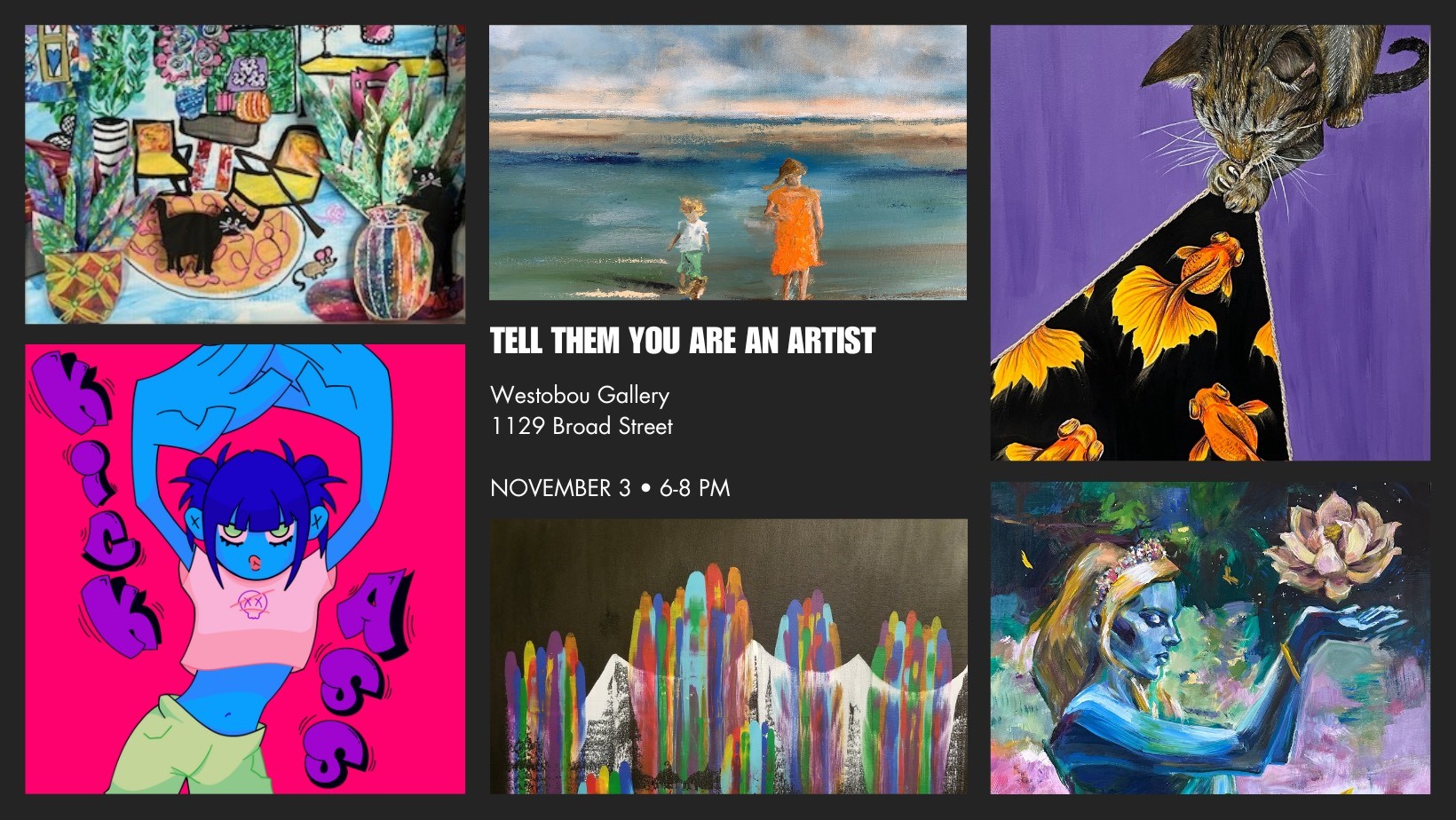 25 Oct

Tell Them You Are An Artist – BOBAA Class Art Show and Reception

MICRO Gallery at Westobou Presents: "Tell Them You Are An Artist" Exhibit

Art enthusiasts, mark your calendars for an unforgettable evening of creativity and inspiration. MICRO Gallery at Westobou is thrilled to host this one night only exhibit "Tell Them You Are An Artist," featuring the works of eight talented women artists.

"The Business of Being an Artist" course, led by Staci Marie Swider in partnership with The Greater Augusta Arts Council and the Gertrude Herbert Institute of Art, has been a transformative journey for these artists, and the exhibit at Westobou is the culmination of their hard work and dedication. It's a unique opportunity to explore the stories behind the art, meet the artists, and gain insight into the creative process.

A fraction of the size of Westobou Gallery, MICRO hosts curated and rental exhibitions, installations and pop-ups by regional, local and student artists. To learn more about upcoming exhibitions and events, visit westobou.org

Event Details:
Date: November 3, 2023
Time: 6:00 PM – 8:00 PM
Location: MICRO Gallery at Westobou
Address: 1129 Broad St, Augusta, GA 30901

Join us for an opening reception during this special First Friday event. Complementing the experience, there will be refreshments to enjoy as you immerse yourself in this vibrant art world.

Don't miss this extraordinary opportunity to celebrate the artistry and talent of these incredible women artists. Whether you're a fellow artist, an art lover, or simply seeking creative inspiration, this event is a must-attend. Come and be part of this magical evening, and let art inspire and empower you.

Please RSVP on Facebook, just click here!