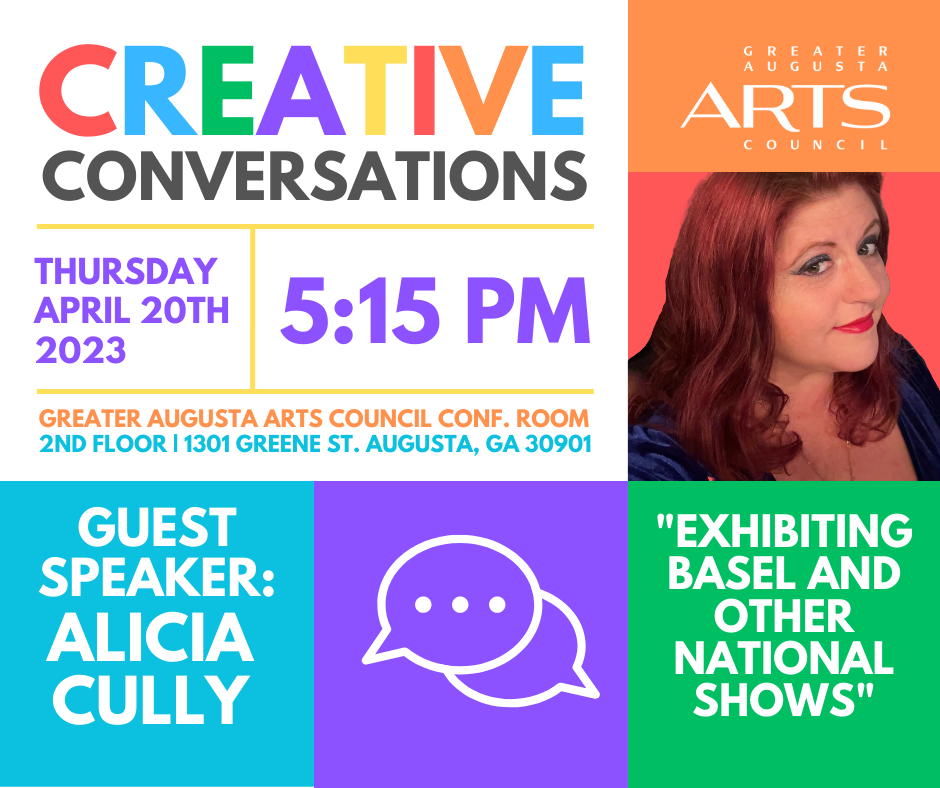 10 Apr

Creative Conversations | Alicia Culley
Creative Conversations
Creative Conversations is an intimate monthly meet up for Augusta River Region's artists and arts professionals where they can network and learn about methods of practice through conversations lead by local Arts Professionals. Each conversation is guided by said Arts Professionals through topics they are familiar with most, including but not limited to: Exhibiting work, website and social media development, mural making, framing artwork, touring and copyright.
This event is hosted monthly on the second-to-last Thursday of the month at 5:15pm in the Greater Augusta Arts Council Conference Room.
It is free for artist and organization members of the Arts Council and $10.00 for each event for not-yet-members.
You can sign-up in the link below!
See what's next in Creative Conversations: