Public Art is an important part of our city, and we are working to bring even more public work to you, the Augusta community. In early 2012, the Greater Augusta Arts Council was named as the Public Arts Agency for the City of Augusta, and our goal is to establish a program of high quality public art in the local area.
Why Public Art?

Wherever it is located, public art creates community. Public art can add value and positivity to neighborhoods, it can bring a smile to someone's face in an unexpected part of town, and it boosts people's health, happiness, and well-being. Art enhances communal spaces like parks, pedestrian thoroughfares, public buildings, and wherever people gather. Sculptures, murals, and other art installations also strengthen a sense of identity in the community. Public art can honor an area's history, but at the same time, encourage us to look at a brighter future for our city.
We want to know more about the public art YOU want to see, as well. Please contact us if you have questions, comments, or want to get involved with public art in Augusta. Email Project Manager Pax Bobrow at pax@augustaarts.com.
---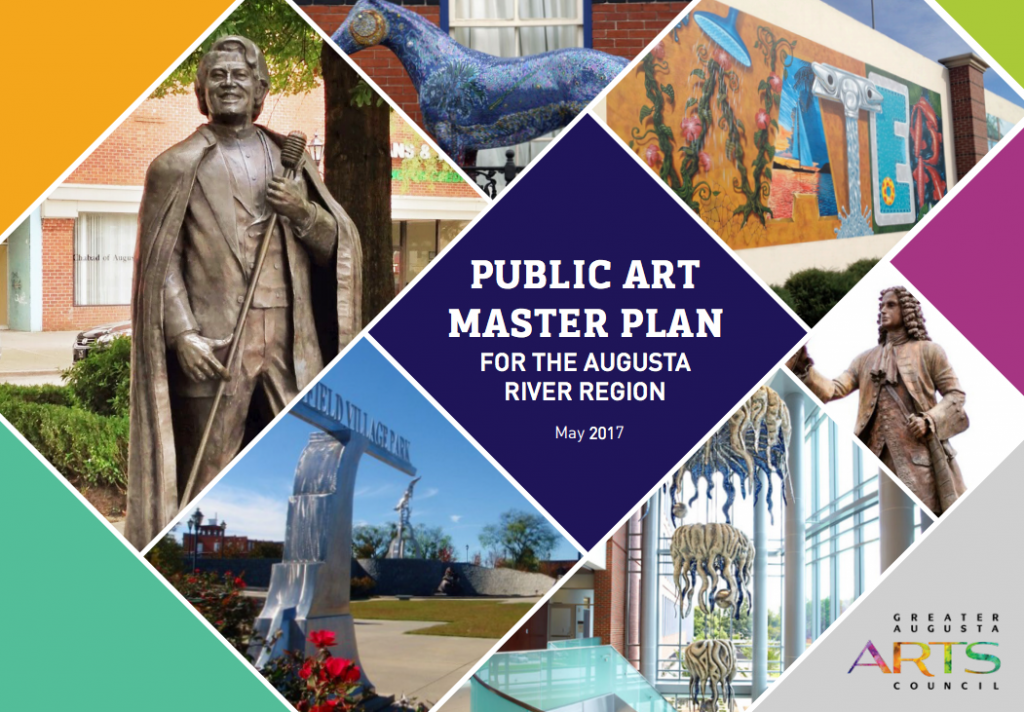 Public Art Master Plan
In 2016, the Greater Augusta Arts Council hired Convention, Sports and Leisure International to write a Public Art Master Plan. After a year of surveying the public to get input and meeting with city leaders, community stakeholders, artists and every day citizens – we are ready to share it with Augusta! The Public Art Master Plan for Augusta lays out our public art goals to bring art to all corners of Augusta in the upcoming years. Convention, Sports and Leisure International employed their expert knowledge of city planning, destination development, and tourism marketing to formulate a list of recommendations for Augusta to highlight our unique community and love for the arts. Plans include Sculpture Trails, a new festival for public art in Augusta, and more.


---
Public Art Map
Click on the screenshot below to go to the GIS Public Arts Tour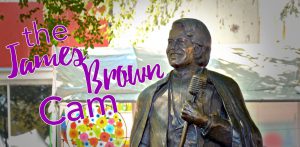 Taken a picture recently with the "Godfather of Soul," James Brown statue in downtown Augusta, Georgia? The James Brown "Text Cam" was developed by members of the Clubhou.se and lives on the Arts Council website. You'll find your photos at this link!