Art The Box Self-Distanced Tour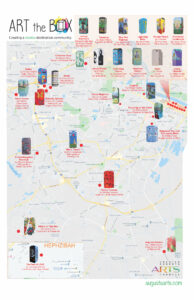 Looking for locally-based arts activities to do while being Covid-safe? Take a tour of our Art the Boxes using our new Augusta Tour Art-the-Box map or print out the Art-the-Box pdf map. The mobile APP is perfect for use on your phone. If you print the pdf map be sure to scale it down to letter size or print in sections.
Link to AUGUSTA TOUR Mobile App
You will see the various designs that local artists have created on traffic boxes throughout the Augusta area. Maybe there is one located close to where you live?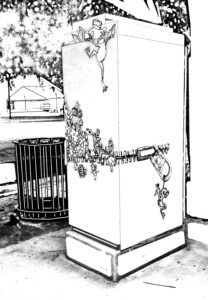 Another activity is the Art the Box coloring page! Color your own Art Box using our special coloring page! The Art Box coloring page is a fun and safe self-distancing activity that is appropriate for all ages, including adults. Print off your free copy of the coloring page, grab your crayons or colored pencils, and create your masterpiece!
When you're finished, post your coloring page to the Greater Augusta Arts Council's Facebook page   and see what others have posted as well. Stay safe and continue to enjoy the Arts while sheltering at home!
Take a Tour of Augusta's Golden Blocks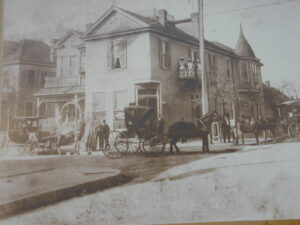 Golden Blocks Project is a project spearheaded by the Lucy Craft Laney Museum of Black History and the Greater Augusta Arts Council. Named the Golden Blocks Project, in reference to the historic nickname of the corridor of business and industry located on or near Campbell and Gwinnett Streets, this endeavor will create new public art that references the historical and cultural significance of these areas.
Today, Campbell and Gwinnett Streets are James Brown and Laney-Walker Boulevards.
– To Find out more visit the Golden Blocks at: Lucycraftlaneymuseum.com/golden-blocks
– Take a walking tour of the Golden Blocks using this new app: Golden Blocks Tour

Public Art is an important part of our city, and we are working to bring even more public work to you, the Augusta community. In early 2012, the Greater Augusta Arts Council was named as the Public Arts Agency for the City of Augusta, and our goal is to establish a program of high quality public art in the local area.
Why Public Art?

Wherever it is located, public art creates community. Public art can add value and positivity to neighborhoods, it can bring a smile to someone's face in an unexpected part of town, and it boosts people's health, happiness, and well-being. Art enhances communal spaces like parks, pedestrian thoroughfares, public buildings, and wherever people gather. Sculptures, murals, and other art installations also strengthen a sense of identity in the community. Public art can honor an area's history, but at the same time, encourage us to look at a brighter future for our city.
We want to know more about the public art YOU want to see, as well. Coming in August, we will host a public forum for input on future public art projects. In the meantime, please contact us if you have questions, comments, or want to get involved with public art in Augusta. Email Project Manager Pax Bobrow at pax@augustaarts.com.
---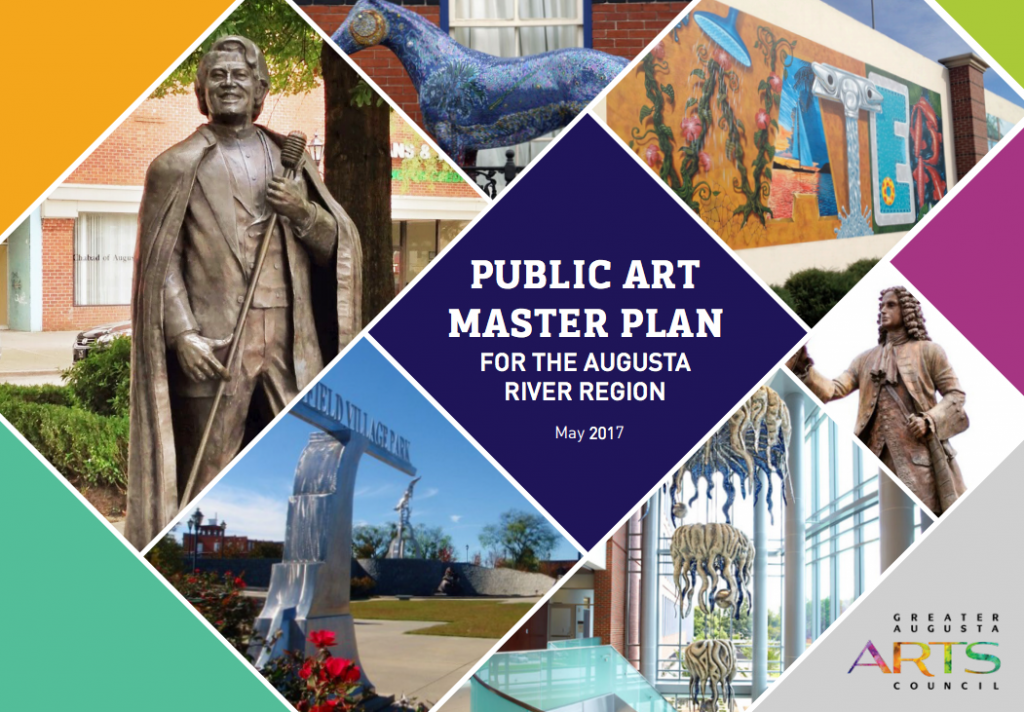 Public Art Master Plan
In 2016, the Greater Augusta Arts Council hired Convention, Sports and Leisure International to write a Public Art Master Plan. After a year of surveying the public to get input and meeting with city leaders, community stakeholders, artists and every day citizens – we are ready to share it with Augusta! The Public Art Master Plan for Augusta lays out our public art goals to bring art to all corners of Augusta in the upcoming years. Convention, Sports and Leisure International employed their expert knowledge of city planning, destination development, and tourism marketing to formulate a list of recommendations for Augusta to highlight our unique community and love for the arts. Plans include Sculpture Trails, a new festival for public art in Augusta, and more.


Public Art  and Historic Monument Map
Click on the screenshot below to go to the GIS Public Arts and Monuments Tour